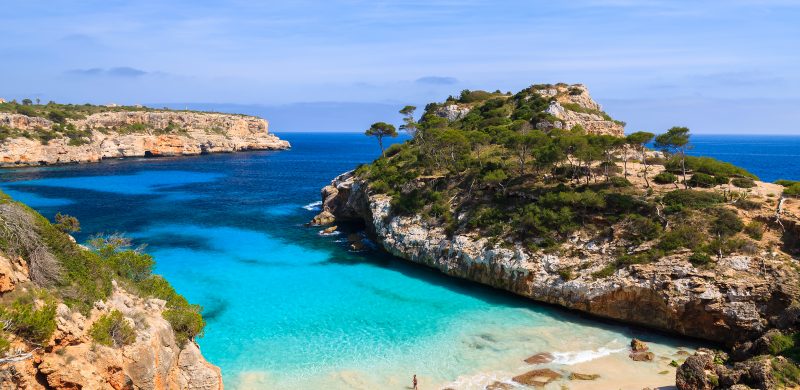 The island is waking up and there's promise and optimism in the air with the recent easing of restrictions just in time for summer. We can't wait to get out and about again, embracing everything our wee paradise has to offer and creating new memories to cherish. Happy June Nourishers!
HERE COMES THE SUN
Now that the sun is out and lifting everyone's spirits it's all too easy to head to the nearest beach with gusto and enthusiasm, forgetting our winter skin might not be so ready for the rays. We all know the importance of sunscreen, but not all sunscreens are created equal. Check out our rundown of mineral versus chemical sunscreen, which also lets you in on our favourite local brand.
SUMMER SNACKS 
Summer means lots of time outdoors, on the beach and exploring the island. Having snacks on hand is essential, and at Nourish our go-to is definitely Ziggaru Energy Bars. Not only are they super tasty, but they're also packed full of good-for-you ingredients. Minus the dates and grains usually found in 'health bars' to sweeten and add bulk, instead, the bars are naturally sweetened with brown rice syrup and blended with nourishing nuts, seeds and dried fruit. We love all of the flavours, but the pear & ginger is a definite favourite! You can buy yours at www.ziggaru.com
WINE & UNWIND
After the success of their first retreat, the 'Pilates Wine & Unwind Retreat' is back! Taking place on June 26th & 27th, the weekend includes 3 Pilates classes suitable for all abilities, luxury glamping in bell tents (for 2) including all linen and towels, delicious home-cooked meals, refreshments, snacks, and wine tasting! There will also be time to relax in the hot tub, swim in the pool, explore the garden and unwind. Spaces are limited to 8 guests, €250 per person. For more information or to book contact Deya on +34 602401409 (instagram @pilateswithdeya), or Emma on +44 7968272234.
WOMEN POWER
MyOM Mallorca in Manacor is hosting a day of 'Women Power' in partnership with Mara Chiapponi of EtnoBioMove on June 20th. At the beautiful myOM villa the day will consist of a series of lessons dedicated to women to improve posture, sensuality and unblock the pelvic girdle, an area where a lot of tension accumulates. The 3 classes will be 'The Roots', 'Pleasure & Hips', and 'Agua BioMove'. Enjoy a tasty vegetarian lunch afterwards. Price: €99. To book your spot: WhatsApp: +34 610 467 004 or by email: hello@nourishtheguide.com
HEALTH & HAPPINESS HABITS
It's always fun peeking into other people's daily lives – especially if they're health & wellbeing pros! Each week we interview a different wellbeing practitioner on the island about their 'Health & Happiness' habits on Nourish the Guide. In May we spoke to Embodiment Coach Anne-Christin Weigelt, Functional Nutritional Therapist Maya Flynn, and Orthopaedic Specialist & Holistic Doctor Dr Marco Seita. We post the link to each interview on the Nourish The Community Facebook group so keep an eye out each week!
Wishing you a joyful June,
The Nourish Team.x