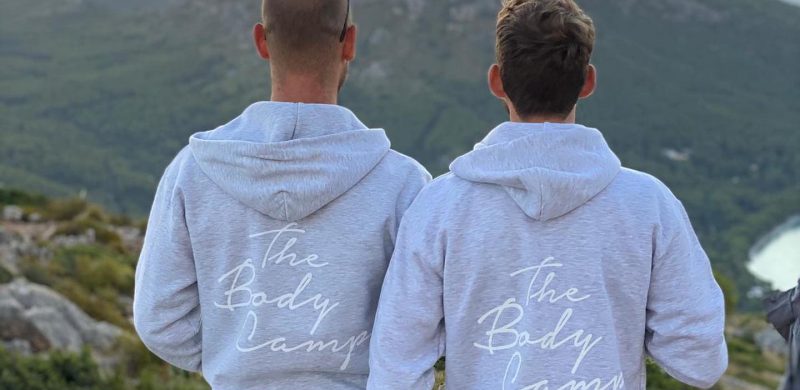 Autumn is here! Usually a time of harvest celebrations and sporting events; this year is sure to be a little more low key given the current climate. The crisp air is beckoning us outdoors, combining fitness and movement with adventure and exploration, and delicious autumnal produce makes for warming and nourishing meals. It's a beautiful time of year in Mallorca, with plenty of wonderful things to enjoy as the island starts to retract and cool down.
HIKING HEAVEN
The cooler weather means some great hikes are back on the cards. This season we're tackling the different stages of the 'Ruta de Pedra en Sec' (the Dry Stone Route), which stretches from Andratx to Pollença. There are 8-stages and an additional 6 variants covering around 170km, with refuges at the end of each stage to spend the night. Cobbled paths, beautiful townships, dry stone walls, and stunning mountain, landscape and sea views make it easy to see why this iconic path along the Serra de Tramuntana mountain range is so famous. To take any hassles out of planning your hike enlisting an experienced guide is a great option. Nourish highly recommends Zig Zag Mallorca.
SEASONAL SWEETS
For our sweet fix we love persimmons at this time of year. First discovered in Valencia, Spain's star variety is Rojo Brillante. Orange-yellow when harvested, this variety turns bright red as it ripens and has a sweet and delicate flavor similar to a peach or a mango. We love incorporating slices of this bright fruit into a tasty salad of pear, baby spinach, feta, and toasted pecans, drizzled with olive oil and aged balsamic vinegar. Persimmons are high in important vitamins and minerals, including vitamins A, C and B, potassium and manganese, so are great to savour as a sweet yet nutrient dense treat.
FUN, FITNESS & FABULOUS FOOD
Having recently spent a week at The Body Camp Mallorca we can attest that a retreat here is the ultimate gift you can give yourself for a full body reset. Mornings are dedicated to fitness and extreme amounts of fun, with afternoons set aside for some good old pampering and relaxation, and some empowering mindset sessions thrown into the mix. Combined with delicious plant-based food and luxury accommodation in picturesque Sencelles, The Body Camp truly is an all-encompassing holistic lifestyle retreat. Right now, The Body Camp is offering 25% off any remaining weeks in 2020. Simply use the code FLASH2020 when booking.
A MARTIAL ART FOR LIFE
Have you heard of Choi Kwang Do? If not, you're bound to hear about it soon enough, as it is now the fastest growing martial art globally. Developed by Grandmaster Kwang Jo Choi it is a complete health and life system. With a new dynamic and holistic approach to training Choi Kwang Do evolves with health and science, setting itself apart from all other martial arts.
Located in the islands Southwest, Choi Kwang Do Mallorca has classes to suit all ages and abilities. Led by Chief Instructor Helen Metcalfe, learn practical self defence in a safe and fun environment, building confidence in a friendly and empowering atmosphere. CKD Mallorca are fully inclusive, and everyone is welcome to train in their vibrant and fun dojang.
A COURSE IN TRANSFORMATIONAL HEALING
Susan Gash is a highly intuitive healer and a skilled Energy Dowser. She works with a multidimensional team know as the Spirit Doctors to provide healing and guidance. Beginning October 14th, Susan will be running a 5-week online course in collaboration with the College of Psychic Studies on working with the Spirit Doctors and the spirit world. This experiential course will provide you with the tools, confidence, and keys to work with the Spirit Doctor Team whenever you feel the need or desire. The Team assists with clearing energetic debris held in your system and restoring life force energies on all levels of your being, from physical, emotional and mental, to spiritual. Each week will also include a mini healing session with the Team.
Wishing you an awesome outdoorsy October,
Love The Nourish Team.x