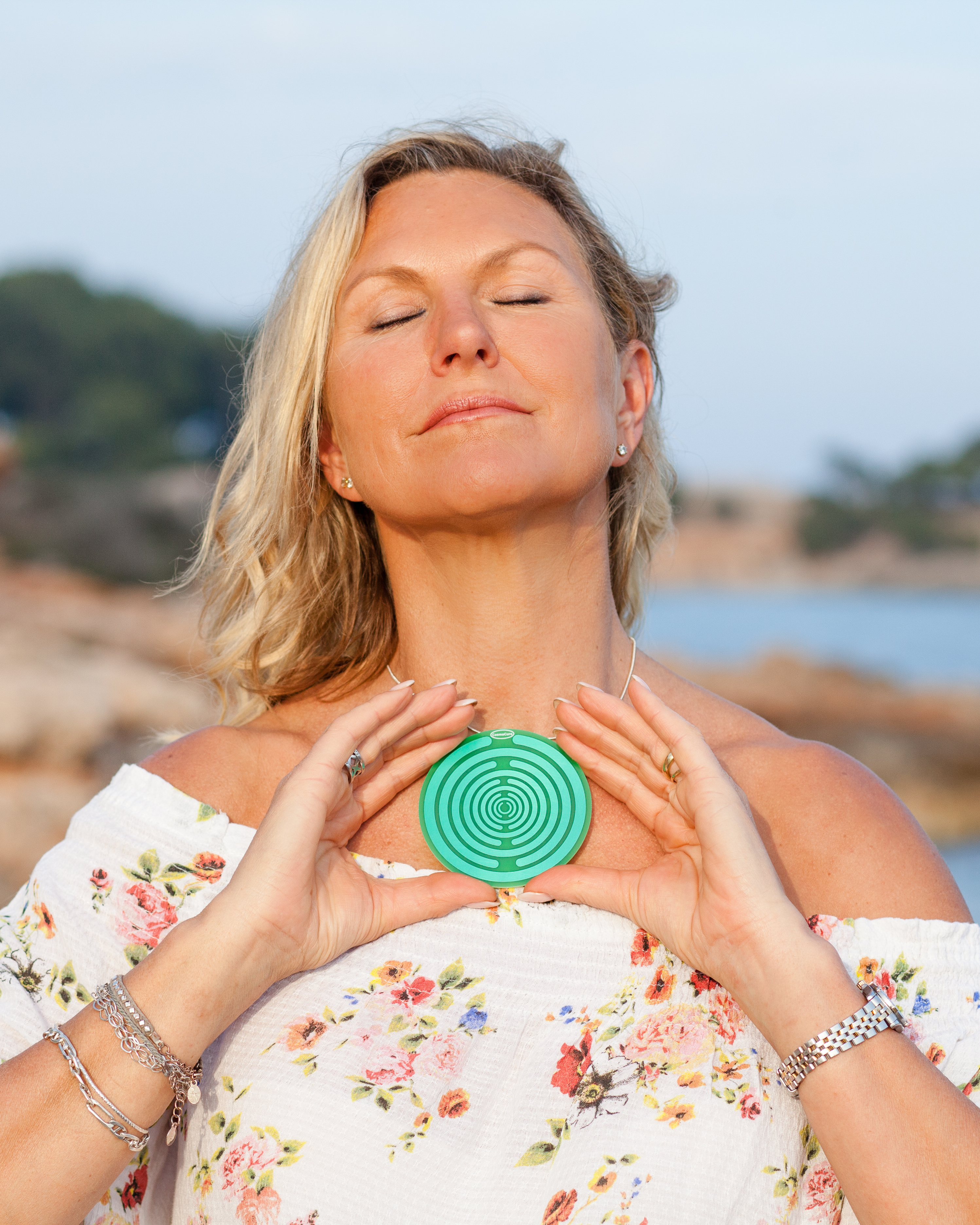 1. Can you describe how Cosmocure first came about and where the idea came from?
Nikola Tesla used science to prove that humans are energy. Scientist and inventor Dr. Georges Lakhovsky, created a simple antenna to capture the natural ambient energy.
Fascinated by the work of Tesla and Lakhovsky, Dr. Dino Tomić gathered his team of doctors and engineers to study the equipment used by the scientists, namely from the Nikola Tesla Museum in Belgrade. The team then redesigned the original antenna in to disc form.
The medical doctor tested Tesla and Lakhovsky's technology and managed to heal enduring health issues on some of his patients. His team obtained favourable results by addressing spinal and tendon problems as well as complex diseases such as hypothyroidism (Hashimoto's disease).
2. Can you tell us a bit about your background?
A practicing gynaecologist and obstetrician, Dr. Dino Tomić has devoted over 20 years researching alternative healing techniques. He explored multiple forms of alternative medicine including quantum medicine, acupuncture, homeopathy, bioresonance therapy as well as Reiki and new awareness technology.
Dr Tomić has developed CosmoCure disc not to replace a pharmaceutical drug with a natural one, but to intervene at the root of the problem, in addressing the cause of our diseases. We all have a body which has self-healing capabilities like all live beings. However, this self-healing capability declines with because our body cells are less and less able to absorb the natural ambient energy which feeds us.
3.Describe Cosmocure in 3 words.
Natural, Healing, Energy
4.Where is Cosmocure made and what is it made from?
CosmoCure disc is made in Serbia. It is made of metal alloy rings which work like a satellite antenna. The CosmoCure disc has been designed to work as an antenna to provide an amplified flow of this ambient energy wherever applied on our body. Thus it restores the body cells ability to absorb this ambient energy again, allowing the body to restore its self healing capability. To re-energize our body cells, we need to apply CosmoCure on each of our 9 chakras, as per the protocols defined by Dr Tomić and his team.
5. Do you think the ways people look after themselves has changed in the last few years?
Absolutely! Fortunately, people are more and more starting to realise that there are many good ways of treating themselves.
6. Who will benefit from using Cosmocure?
CosmoCure is beneficial for every living thing…. (human, animals, plants).
7. How will people benefit from using Cosmocure?
When you apply CosmoCure on the body, it redirects the energy to replenish the body's energy flow, enhancing its capacities to heal naturally.
CosmoCure supports well-being with natural energy. It restores the body's disrupted energy flows that create illnesses and health issues. When we lack vital energy, our body cells weakens, and this is when illnesses occur. When you apply CosmoCure on the body, it redirects the energy to replenish the body's energy flow, enhancing its capacities to heal naturally.
CosmoCure is a powerful tool for increasing energy and vitality. It simply multiplies the flow of vital energy (bio energy) into our body and encourages it to cure itself in a completely natural way, which is also the best possible solution. Our body includes all the mechanisms of self-healing, with evident benefits and they cannot be overdosed.  All we need to do is initiate those self-regulation processes.
8.What other things do you do in addition to using Cosmocure to Nourish yourself?
CosmoCure disc does not heal or treat ailments. It facilitates our bodies natural healing process. Therefor we should treat ourselves with a healthy diet, healthy life style and exercise, to keep our body and mind in the best possible condition.
9.What are the future plans for Cosmocure?
After achieving huge success in 17 countries of Europe, Canada and North America, CosmoCure is very quickly becoming popular way of energy healing and recharging between families, friends and even doctors.
We are very happy that our product CosmoCure is very soon going to be available in new probiotic, pro-health shop "Totally Gutted" in Palma (Placa Progreso).  Where all products are going to be created to help our bodies heal and restore balance.