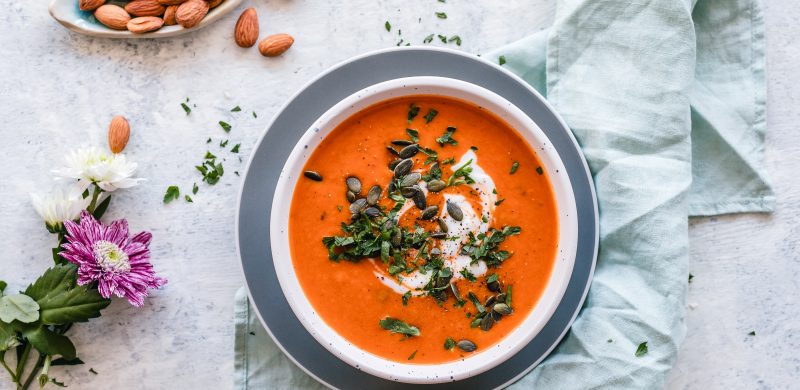 Here are some very simple recipes, where you can substitute a lot of different ingredients, depending on what is available at the moment.  Creativity is the way forward, using healthy immune boosting ingredients. In my recent article I outlined nutrients to include over the next few weeks to keep you strong and in good spirits, for a lot of people boredom is setting in and worst still, anxiety.  Immune boosting foods also support mental clarity and gut health – all so closely linked.
Also, frequent warm drinks and liquids are key to keep your respiratory pathways clear if you are feeling unwell, so soups and broths are excellent, nutritious options.  Also gargling with water and lemon, salt or apple cider vinegar daily protects you too.
Some basic ingredients to include daily are ginger, garlic, local raw honey, coconut oil and sauerkraut.