A Fragile Balearic Sea
A sun-kissed archipelago of islands and islets, the Balearic Islands are a Mediterranean mecca for sandy beaches and crystalline sea. But what happens when the problem of plastic pollution threatens the cleanliness and safety of our waters? When the negative human impact destroys our fragile marine ecosystems?
Save the Med knows that if we don't change our ways nothing will change. But saying you are going to make a difference is much easier than putting it into practice. This is why Save the Med is dedicated to educating, empowering and supporting the local community to move towards environmentally friendly practices, encouraging everyone to do their bit and get involved. They want to inspire solutions by raising awareness of the problem unfolding before our eyes.
Save the Med's vision
Save the Med's ultimate goal is to enable the Balearic sea to recover its rich biodiversity, thriving in harmony with a prospering, environmentally conscious and proactive local population. Their dream is to highlight the Balearics as the showcase location within the Mediterranean for marine conservation, research, education and innovation. In turn they aim to inspire and assist other regions to follow suit.
A human created problem with a human solution
Save the Med is focused on tackling two major problem areas in Marine Conservation. Firstly, the creation and management of Marine Protected Areas (MPAs). A properly designed network of MPA's provides environmental, economic, cultural and social benefits for the Balearics. Their team studies possible new MPA sites, supplies scientific survey data, and creates proposals for the selection, declaration and management of new MPAs.
Secondly, the reduction and prevention of plastic pollution. Save the Med's Dos Manos Project encompasses three initiatives to achieve this:
1. Dos Manos Schools Programme
Offered to all schools on the island for free, this fantastic initiative aims to inspire and empower students to find innovative solutions to plastic pollution and its effects on the environment. From January to June this year, over 1,000 students have participated . You can find a short film outlining the objectives of the programme here.
2. Baleares Sense Plastic Programme
A tailored programme for businesses facilitating the crossover to environmentally responsible choices, combining single-use-plastic-free practices with brand enhancement.
3. Dos Manos Beach Cleans
Public beach cleans organised monthly around Mallorca. Participants gain a better understanding of the problems of plastic pollution and its solutions while simultaneously collecting valuable scientific data. In 2017 alone 2.2 tons of rubbish was removed from our beaches, and 600m of ghost nets from our seas. All are very welcome to join any of these events!
Be part of a wave of change
Unfortunately none of this work is possible without funding and resources. Save the Med is entirely dependent on voluntary donations. To keep the work they have started going Save the Med has three ways to get involved from a funding/donation perspective. A one off private donation, signing up as an individual member, or becoming a Corporate Partner. Details on each can be found here.
"We are empowering teachers, students and parents to think differently. We are training likeminded individuals to spread the word. We are inspiring the local community to get involved. We are cleaning up the damage we have already done. We are implementing long-term sustainable solutions. We are collaborating and building partnerships. We are grassroots but thinking big." – Brad Robertson, Asociación Ondine President
SIMILAR PLACES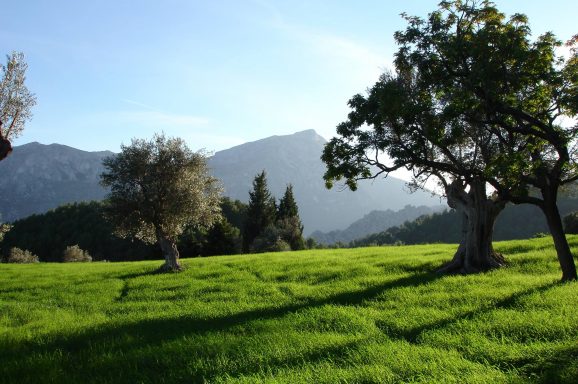 Pedruxella Gran
Pedruxella is a both a working farm and a unique place to stay, hold a retreat or host an event.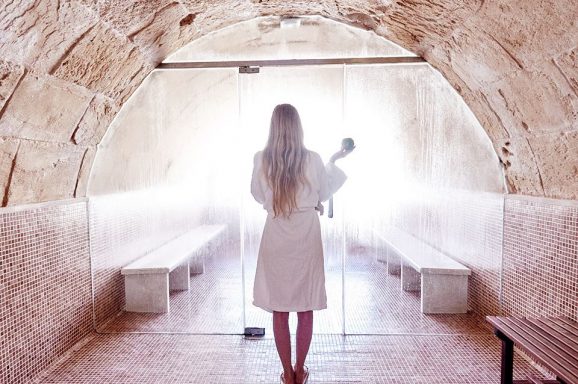 Fontsanta Hotel
Fontsanta Hotel offers much more than exclusive 5-star accommodation. Located in Campos in the South of the island, at the heart of this gorgeous establishment is the hot springs. Fontsanta Hotel lies above the only natural thermal waters in the Balearic Islands.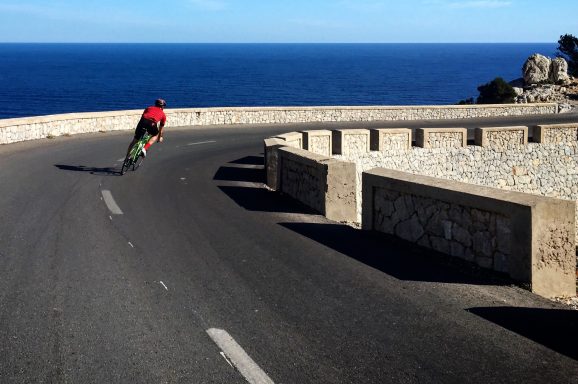 Mills and Honey
Create your dream cycling trip with the local knowledge of the best cycling routes in Mallorca to enjoy spectacular scenery, captivating culture and the perfect places to eat and stay, without all the stress that planning causes!