Overnight walk from Palma to Lluc Monastery. Every year, overnight in August, the country roads leading from the capital Palma to Lluc are transformed and the cars replaced by thousands of people walking to the monastery. Even those who manage to keep up a good pace will take about 11 hours to reach Lluc monastery, which is 50km away (8 -13hours).

Usually about 10,000 people attempt this journey regularly. The night route is spectacular, showcasing the Serra de Tramuntana landscapes. There are a few food and  drink stops on the way.
Date:  Sunday 3rd August of 2019, all day
Start: Placa Güell, Palma
More info might be found on the Lluc Monastery website, in the event calendar
Training & Nutritional advice by Katie Handyside
Strong legs and gluts are a must for this, along with calf training to prevent soreness the next day. Especially if you want to do this as quick as possible.
Walking is an excellent way to burn fat – this walk is quite challenging in places.
Make sure to have a good meal 2 – 3 hours prior to starting – this should keep you going for the first 5 hours. Additional foods for your backpack would be nuts, dark chocolate, homemade protein bars, boiled eggs, chia seeds in coconut milk (kefir preferable), dried meats and plenty of water!
Good opportunity to raise some money for local charities – I know the JoyRon foundation have a sponsored group if you wanted to walk with other people.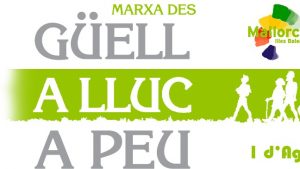 Written by Katie Handyside
About the author

Katie has a lifetime worth of experience in health and wellness and has worked globally including LA, Vancouver and Seattle. She not only focuses on nutrition and exercise but also blood work, over-all health analysis, heart rate variability, sleeping, oxygen therapy/ altitude training, papimi and other treatments.  She has a whole host of tools to ensure a 360' approach to having you feeling the best you can.

Previously based in STP , Palma's super yacht boatyard for over 5 years , Katie is now mobile which means she is able to train you on board your yacht, at the beach, in the park or at home – training and nutrition brought to you.