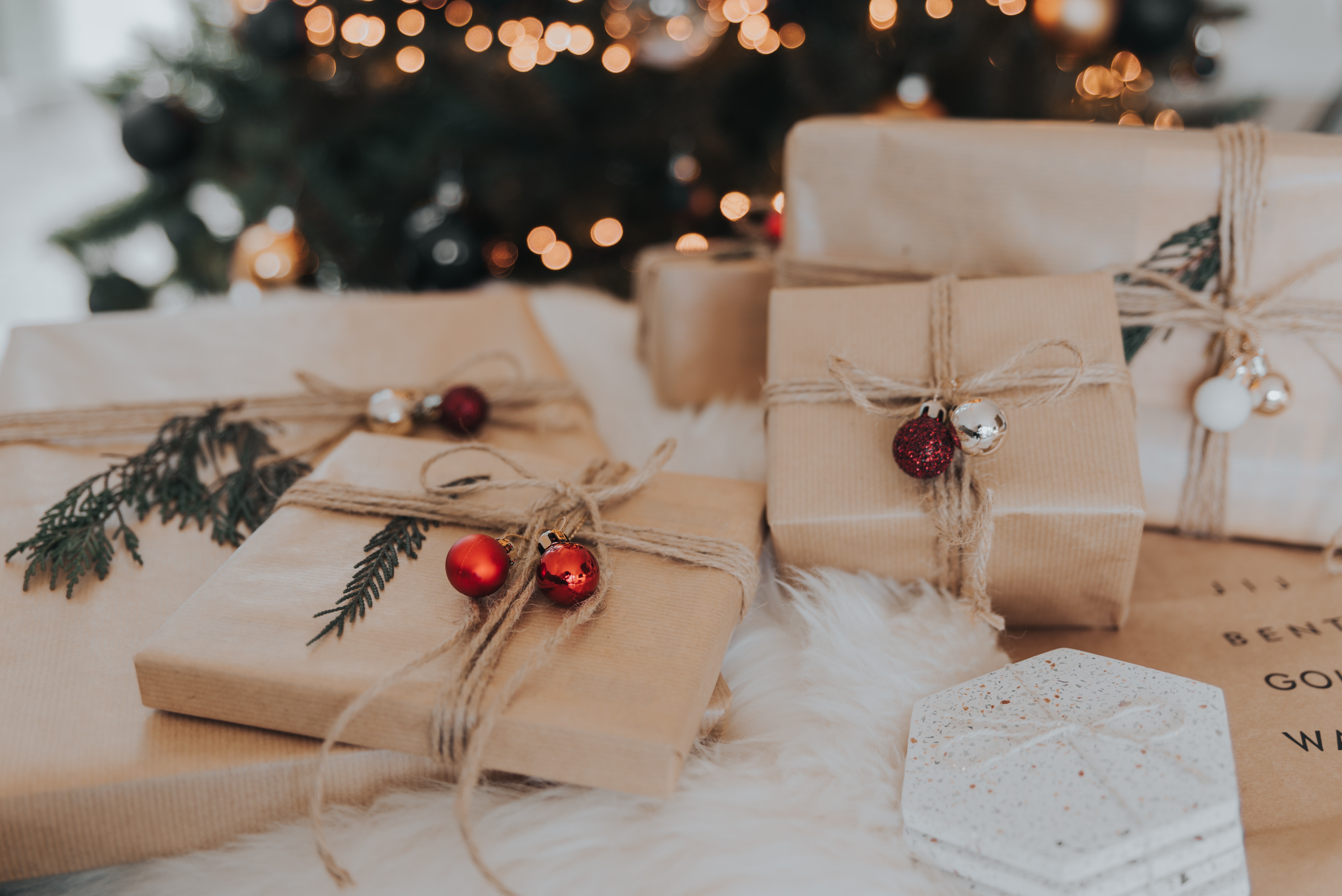 Hello December! 
The festive season is upon us so this months newsletter is all about conscious gift giving. Nourish has always been about supporting small local and sustainable businesses but given the current climate we think it's even more important than ever to get behind these amazing companies and share the love! Here are some great gifting ideas and many come with a special offer just for you – our Nourish community.
TASTY TREATS
PREMIUM LOCAL GIN
The perfect Christmas gift is a bottle of the only organic premium gin made here on the island by Mallorca Distillery. You can choose between the classic Palma Gin, the warming Spiced Palma Gin, or the Organic Vodka with a touch of Flor de Sal d'es Trenc.
Nourish the Guide Special: Simply use the code 'NTG' when purchasing online to receive a 10% discount on any of the Mallorca Distillery products.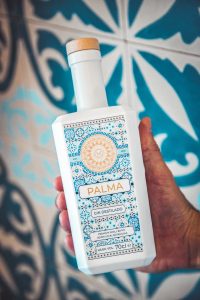 ZIGGARU ENERGY BARS
Ziggaru energy bars are packed full of superfoods, nuts, sunflower seeds, pumpkin seeds, chia seeds, lemon zest, and dried fruit to sustain you with natural energy, and kids love them too! Each flavour is sold in boxes of 16 bars in fully compostable bags.
Nourish the Guide Special: Simply use the code ntg when purchasing online to receive a 15% discount on each box of Ziggaru bars (16 bars per box).

SOFIA SAGRIPANTI – RAW FOOD & PLANT-BASED CHEF
Sofia Sagripanti inspires people by creating nourishing plant food with love, knowledge and great passion. She is a professional vegan chef and over the festive season is our go-to for beautiful vegan and gluten free cakes, free from refined sugar. Sofia offers gift vouchers: 1-on-1 Private Vegan Cooking Classes for €120 (2.5hrs) / Raw, Vegan & GF Cakes from €20 / Cook a Vegan & GF Christmas Feast – half day class (min. 3 people) for €65pp. See more on her website and contact her directly on WhatsApp to order: +44 792 664 7495
MYMUYBUENO COOKBOOK
The mymuybueno cookbook makes the perfect gift for the gourmand in your life. It's packed with 160 delicious, fully refined sugar-free ideas for healthy breakfasts, sharing platters, soups, curries, salads, main dishes and plant-based desserts. This is a book to inspire, to share, to reflect. See local stockists or purchase online here.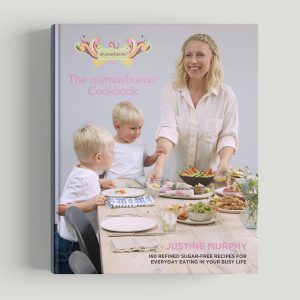 THE BODY CAMP FOOD BIBLE
Another great gift for the foodies is The Body Camp Food Bible. Featuring over 200 of The Body Camp's infamous plant-based recipes, the new revised edition is fresh off the press in time for Christmas! It encompasses everything you need to know about plant-based eating, including store cupboard essentials, soaking and sprouting, fermenting and all his classic breakfasts, mains, desserts, shakes, treats plus lots of extras. Order online here.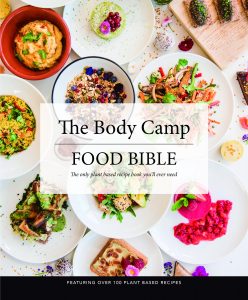 GORGEOUS PRODUCTS
THE GIFT OF ART WITH RIKKI TOLLENAERE
Local artist Rikki Tollenaere's work has been commissioned all over the world and her inspired paintings make the perfect gift. Take a private visit to her studio in Puigpunyent, and choose from her large selection of paintings, big and small, waves, abstract seascapes, and abstract art. Rikki Art can be shipped worldwide. See her work on Instagram, or Facebook, or call her on WhatsApp +34 646175014.
Nourish the Guide Special: Simply quote 'Nourish' to receive 10% off your chosen piece of art.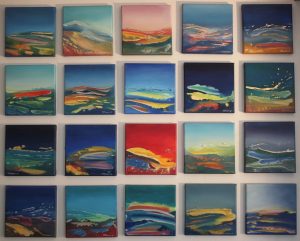 MARAVILLAS BAGS
Maravillas Bags are handcrafted and sustainable bags and accessories designed by Christina Bussmann in Mallorca. She combines modern Mediterranean design with traditional craftsmanship in her studio in Palma. A positive environmental footprint are part of the Maravillas Bags ethos.
Nourish the Guide Special: Simply use the code 'nourish' when purchasing online  or in the studio to receive a 10% discount on any product. Visits by appointment only. Valid until 15th January 2021.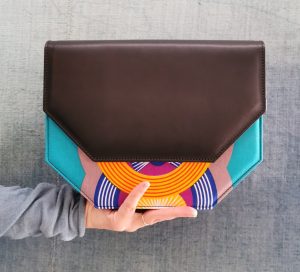 LIVING BUDDHA
One of our favourite ways to support our system is by taking our daily Living Buddha supplement, a phytoplankton superfood supplement made right here in Mallorca by Soul Nutrition. Phytoplankton are microscopic marine algae, and contain a wealth of bio-available vitamins, minerals, antioxidants, all 10 essential amino acids, enzymes, proteins, carotenoids, and fatty acids. Possibly the worlds healthiest supplement!
Nourish the Guide Special: Simply use the code 'NOURISH-20' when purchasing online to receive a 20% discount on Living Buddha.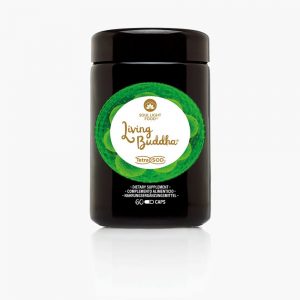 VIVECO GIFT BOXES
In addition to all their usual sustainable living products, this year Viveco has curated some beautiful boxes to make it easier to choose for your favourite eco-warrior. A favourite has to be the 'Local Luxuries' box filled with handmade and island produced goodies from Jabon de Soller, Gaia Naturals, Dos Alquemistas and more! Other fantastic options are the 'Tea Lovers' box, the 'Kitchen Starter Kits', 'So Soft Skin' box, or get in touch and create your own custom gift pack! Purchase online here, or at the Viveco store – C/ de Pere Sampol de Son Curt 26, Alaro, 07340.
HENNA MALLORCA
Henna Mallorca make smoke wands for smudging your home and lifting and clearing the energy in your space. Hand blended with herbs and flowers from the island, and with a crystal incorporated, these wands are a beautiful treat for yourself or a gift of light for others! Purchase online here.
SUNVIBES PRIVATE SHOPPING EXPERIENCE + DRESS GIFT VOUCHER
Boho brand Sunvibes designs and makes gorgeous, feminine, flowy dresses, kimonos and skirts for the free-spirited woman. This voucher gives the bearer a private shopping experience with Sunvibes founder and designer Elisa Bozzolini at the Sunvibes studio in Palma. They will enjoy a yummy cappuccino or glass of iced rosé on the terrace while chatting with Elisa and go home with their favourite dress. Vouchers are from 150 to 200 € and can be picked up at the Sunvibes studio.
Nourish the Guide Special: Simply quote 'Nourish' when booking to receive 20% off. Purchases can be made by contacting Eli on Sunvibes Instagram via DM.
RETREATS 
THE BODY CAMP
The Body Camp is Europe's first and only holistic lifestyle transformational fitness retreat. Set in gorgeous countryside venues in Ibiza and Mallorca, the retreats are famous for their fun-themed fitness sessions, friendly atmosphere and deep mind and body re-connection classes, enabling guests to enjoy being in a positive environment where everyone is welcome, regardless of fitness level, ability or age. Keep an eye out online for their 21 days of Christmas deal which will give 15% off a week's stay on camp in the 2021 season (commencing end of February in Mallorca and April-June in Ibiza).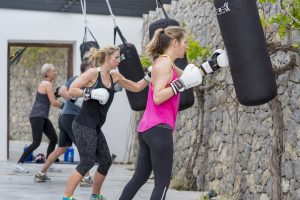 OSA MAJOR
Osa Major is the perfect luxury location to retreat to over the holiday period. This holiday season this idyllic countryside finca is open for Bed & Breakfast escapes, team celebrations, leadership training days, 1-day retreats, family gatherings with a delicious dinner, and much more. To find out more about booking your stay or event, contact Brenda Ooteman on brendaooteman@mac.com or +31620595321.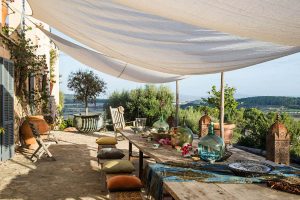 PAMPERING VOUCHERS
BIKINI BEACH SPA GIFT VOUCHERS
Who doesn't love a good pampering? Gift your loved one a voucher from Bikini Beach Boutique & Spa. Rejuvenating spa treatments, waxing, facials, massages, manis, pedis, tinting – they do it all using top of the line products such as skincare from Comfort Zone which is Free from parabens, silicones, mineral oils, artificial colours and animal derivatives, and made from the finest natural-origin ingredients. Make sure you also keep an eye out online for their 12-days-of-Christmas specials starting 1 December! Vouchers can be purchased in store at Paseo Mallorca 10, 07012, or contact on 636 475 543 or info@bikinibeach.co.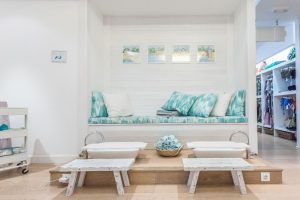 MALLORCA PHYSIOTHERAPY GIFT VOUCHERS
Put the ones you care about in good hands by gifting a physiotherapy treatment and/or acupuncture with Lauren Rigg at Mallorca Physiotherapy. This is the perfect gift for that someone who always puts others first and never gets around to looking after themselves! Lauren is highly qualified to treat many conditions, both acute & chronic and uses a variety of treatment techniques. To purchase a voucher contact Lauren on 971 558 832 or enquiries@mallorcaphysiotherapy.com.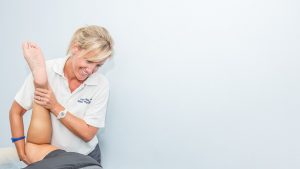 CLINICA NUOVA VASCOLARE MASSAGES
Massage Therapist Daniela Bruzzese of Clinica Nuova Vascolare is offering whole body lymphatic drainage massages at 70% discount, and also the option to purchase 3 massage vouchers (lymphatic drainage / circulatory / decontracting / aromatherapy) and receive a complementary 200g Artistry body cream. Massages are €45 each. To book phone 650 726 512.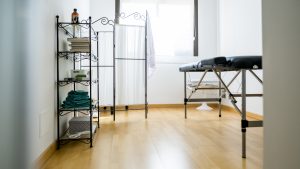 ALTERNATIVE THERAPIES
GOOD VIBRATIONS WITH PEOPLETREE
Gift someone you love an alternative christmas present with a Gong session at Peopletree Studios. The sounds and vibrations of The Gong will induce a deep relaxation and alleviate stress, bringing clarity and balance – a great way to unwind this holiday season. The voucher can be used at any Peopletree group class at any time. Just €15 (pre booking necessary). Purchase here.
And if you want to spoil someone or even yourself on a deeper level, gift a GONG ONE ON ONE. This bespoke session is tailored to a theme the individual wants to work on. This will involve a little coaching, breath work, meditation, along with Gong Sound Healing. A personal practice will be given as another gift to take home. €100. Purchase here.
Nourish the Guide Special: Simply quote 'Nourish' to receive a 10% discount on any Peopletree session.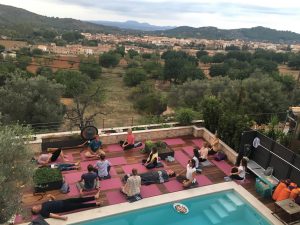 REFLEXOLOGY & EFT SESSION
Barbara Fasting of Reflexology Santanyi delves deeper and provides truly transformational therapies that get to the cause of pain, to allow healing at a much deeper level. Reflexology Santanyi is offering a 90-minute reflexology session including Emotional Freedom Therapy (EFT) -the perfect restorative gift for someone special. Purchase by contacting Barbara at bmfasting@gmail.com or on +34 635 661 125.
Nourish the Guide Special: Simply quote 'Nourish' when booking to receive this session for just €40.
INTUITIVE REIKI
Intuitive Reiki, Distant Healing – Feel balanced and rejuvenated with a calm mind after a 45min session of Reiki – Distant Healing with Anne-Christin from The Beauty of Now for €45. Receive 10min extra Reiki during your treatment. Purchase online here.
Intuitive Reiki – Feel balanced and rejuvenated with a calm mind after your 90min session of Reiki with Anne-Christin from The Beauty of Now for €80 (plus take home a special little gift just for you!). Purchase online here.
WORKSHOPS
SUNVIBES BEGINNERS SEWING WORKSHOP GIFT VOUCHER
Would you like to give the gift of creativity to a loved one this year? This slow fashion course for beginners might be what you've been looking for. The 3-hour intensive course includes a practical class with Eli, founder and designer of the Sunvibes fashion brand, the use of sewing machines, all sewing materials, and a yummy coffee break (coffee, Solstice Superfood lattes & home-made vegan cake). Your loved one will take home a beautiful tote bag, customised with Sunvibes fabrics and made by them! Price is 90 €. Vouchers can be picked up at the Sunvibes studio. Dates will be arranged with the client.
Nourish the Guide Special: Simply quote 'Nourish' when booking to receive 20% off. Purchases can be made by contacting Eli on Sunvibes Instagram via DM.
WILD PEAR & HEAVENS TO BETSY – CRAFTY CHRISTMAS BRUNCH BUNCH 
Take part in crafty creative Christmas workshops with a delicious vegan 3 course brunch! In the leadup to Christmas Wild Pear and Heavens to Betsy have collaborated to bring us a 'Beading Gifts' workshop on 6 December, and a 'Table Decorations' workshop on 13 December. Both run from 10:30-1.30pm. The workshops cost €45 per session which includes making a Christmas craft to take home, and a delicious brunch made by Wild Pear. Sa Bodegueta, c/Sant Crist 2, 07001. Book on 658 252 462.
ALCHEMIZE YOUR ENERGY COURSE
Alchemize Your Energy a new online video course will give you tools to harness and transform energies impacting your daily life. Susan Gash and Sven Carlson are Transformational Healers who will teach you how to work with energy and learn to dowse using a pendulum and chart. The course includes 20 modules, printable hand-outs, and the Dowsing Kit with 20 clearing protocols. Receive your gift module to get started here.
HEALTH & FITNESS CLASSES
OUR YOGA MIND GIFT VOUCHERS
Private Partner and Acro Yoga Class: Share your yoga practice with your partner, family member or friend! Partner and Acro Yoga is an amazing technique to discover your body from a different perspective, to connect with your loved ones through movement and to have fun together. All levels welcome from complete beginners. Duration: 1,5 hours. Price: €40 for 2 people.
Yoga, Meditation and Holistic Counselling: If you are missing a bit of "me-time" or simply need some support in your life, this might be the right combination for you. Spending some time with your body, mind and soul under the guidance of Lilla and Peter will help you to see your current situation more clearly and to experience a sense of inner peace. Duration: 3 hours (can be divided in 2 occasions). Price: €60.
Purchase an Our Yoga Mind giftcard on their website here (enter the amount of the class). Or they can take cash payments.
THE BOX MALLORCA GIFT VOUCHERS
The Box provides cross training in Port Calanova. Gift your loved one a voucher or membership card to get fit again after the holidays with personal training sessions and Nutritional guidance. They offer multifunctional training, Mumfit classes, kids classes and much more. Just send them a message via The Box website.
GYANA YOGA GIFT VOUCHERS
Gift wellness for the soul with a private yoga or meditation class guided professionally, individually and with love at Gyana Yoga. Looking for some special time together with your loved one? Try a partner-session (yoga/meditation) for some conscious 'us-time'. Nina-Gyana offers personalized gift vouchers. Check out the Gyana website for more information.
SPEEDFITNESS BOUTIQUE STUDIO GIFT VOUCHERS
Speedfitness Boutique Studio is a small team of fitness & health professionals who work with their clients every step of the way. From personal training to nutritional health advice and personal coaching, their consultants can help you create the package that will get you to your and your loved ones' goals in the fastest and easiest way possible. To give the gift of Speedfitness Boutique Studio experience simply choose your amount and pick up the voucher in Portals Nous, or they will send it via post. Calle Samaniego 1. GROUNDFLOOR local B, 07181 Portals Nous. Contact on 615 626 000, or at info@speedfitness-mallorca.com.
EMBODIED FEMININE FLOW CLASSES
Christmas Package – Embodied Feminine Flow. Enjoy 2 sessions of wonderful Embodied Feminine Flow classes with Anne-Christin from The Beauty of Now for €30. Experience this mix of yin yoga, meditation, mindfulness, sharing, creative play, intuitive dance, and the power of thoughts and words. Connect with your body, mind and soul and leave the class recharged, feeling lighter, with a calm mind (plus take home a special little gift just for you!) Purchase online here.
EXPERIENCE
ZIG ZAG MALLORCA
Finally, if you would like to gift yourself a wonderful Mallorca experience this December, join hiking guide Nicky Hanganu of Zig Zag Mallorca on the 54 Summits Challenge. Mallorca has exactly 54 summits above 1000m and this year she has been tackling them with her hiking groups. During December Nicky would like to promote the challenge and raise a flag above all 54 peaks! Every weekend (Saturday and Sunday) she will organize trips that will summit at least 3000m each time. Anyone is welcomed to join, and the trips are totally free. Please contact her for more information. Phone: +34 652 130 869 or email: zigzagmallorca@gmail.com.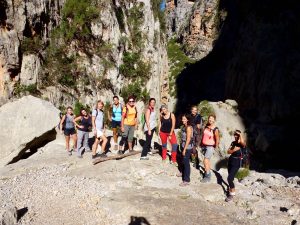 For more conscious consumer tips for the holiday season keep an eye out for our next article with recommendations from local sustainable living gurus Viveco!
Wishing you a merry & festive December,
The Nourish Team.x