Saturday 26th March
Finca es Cabas, Santa Maria, Mallorca
9AM – 5PM
A DAY OF JOY…
Join The Calm Collective for a magical day of mindfulness and self-care in the beautiful valley of Santa Maria. This retreat is all about 'finding your joy' and they have a wonderful lineup of sessions and guides. Take a day to elevate your physical and spiritual well-being by connecting with your mind, body and soul.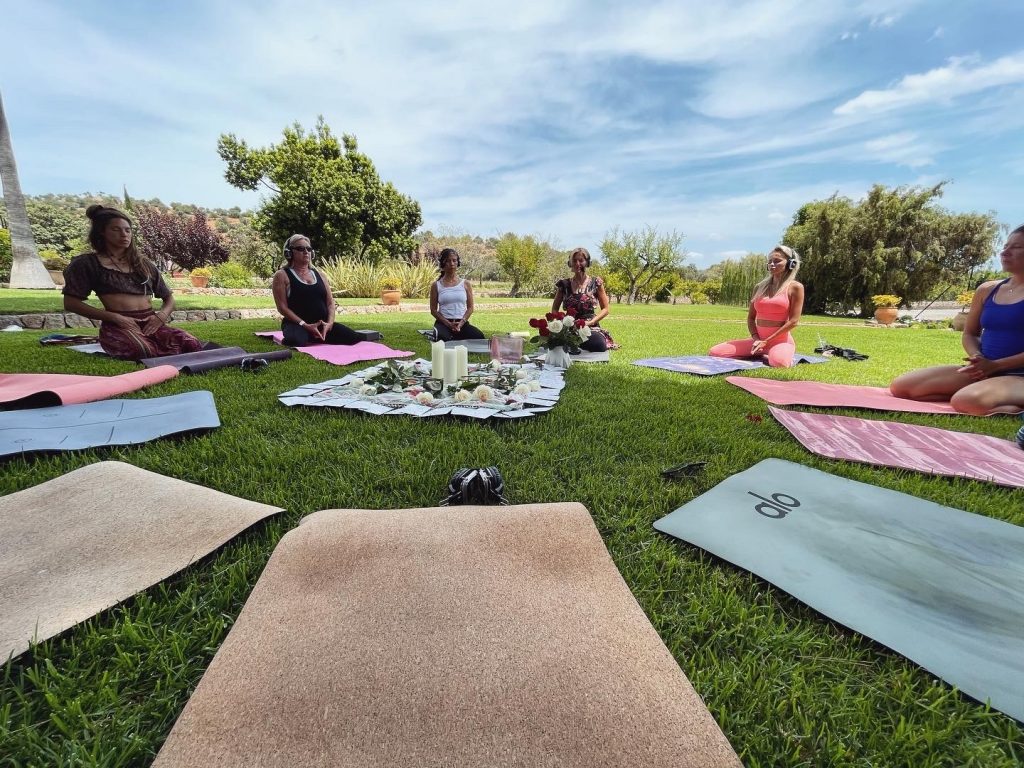 THE COLLECTIVE
The guides' focus will be to give your mind and body exactly what it needs. Come as you are and be willing to dive into vulnerability. You will leave this day retreat with a full heart, peace and clarity.
African Dance with Joana
Time to Dance! Under the sounds of percussion, you will perform different practices aimed to release the body and explore its' infinite possibilities of movement. A fun and energetic way to make the body fluid that will take you to a place of pure joy. The workshop will end with pranayama breathing techniques to integrate everything that you have experimented with allowing you to feel the full effects and benefits of the dance.
HIIT Pilates with Ilana
Kick start the day with a HITT Pilates session led by Ilana, a Mat Pilates Instructor who is new to the island. Ilana is committed to help us all achieve a good balance with body and mind and will deliver a class that is sure to fill you with happy endorphins. The session will focus on creating a strong core, increased flexibility, improved posture as well as stress reduction and heightened energy. The Pilates mat movements will strengthen, tone, realign and reshape your body, awakening your inner strength and in turn revealing your most centred and grounded self.
A great up-beat session to make you feel your best!
Cacao Workshop with Julia
Julia will take you on a heartwarming cacao ceremony which will allow you to connect with yourself, and others, in a deeper way than before. Any fear that is currently taking hold of you, will be replaced with love and joy. Cacao has been used in ancient ceremonies it is also called the "Food of the Gods." In a celebratory ritual that opens the heart through the use of cacao, you will drink the Food of the Gods and then express joy and happiness in a free dance experience.
Restorative Yin Yoga with Lottie
A deep stretch and more meditative form of yoga that aims to achieve awareness of inner silence, bringing you peace and stillness. Yin yoga invites you to take some time to turn inward, to slow down and to listen to your soul. Combining movement, breathwork and imagination, allow your body and mind to journey to your happy place.
The focus will be on helping to find your individual deep stretch, learning what is good for your own body and exploring the postures beyond their physical shape. The session will end with Yoga Nidra to find the magic balance between wakefulness and sleep, inviting the mind to rejuvenate and reset.
A DELICIOUS PLANT-BASED MENU
Fuel and nourish your body throughout the day…
Includes – breakfast, lunch and afternoon tea and cake, all freshly prepared and locally sourced by Luma Local Brunch.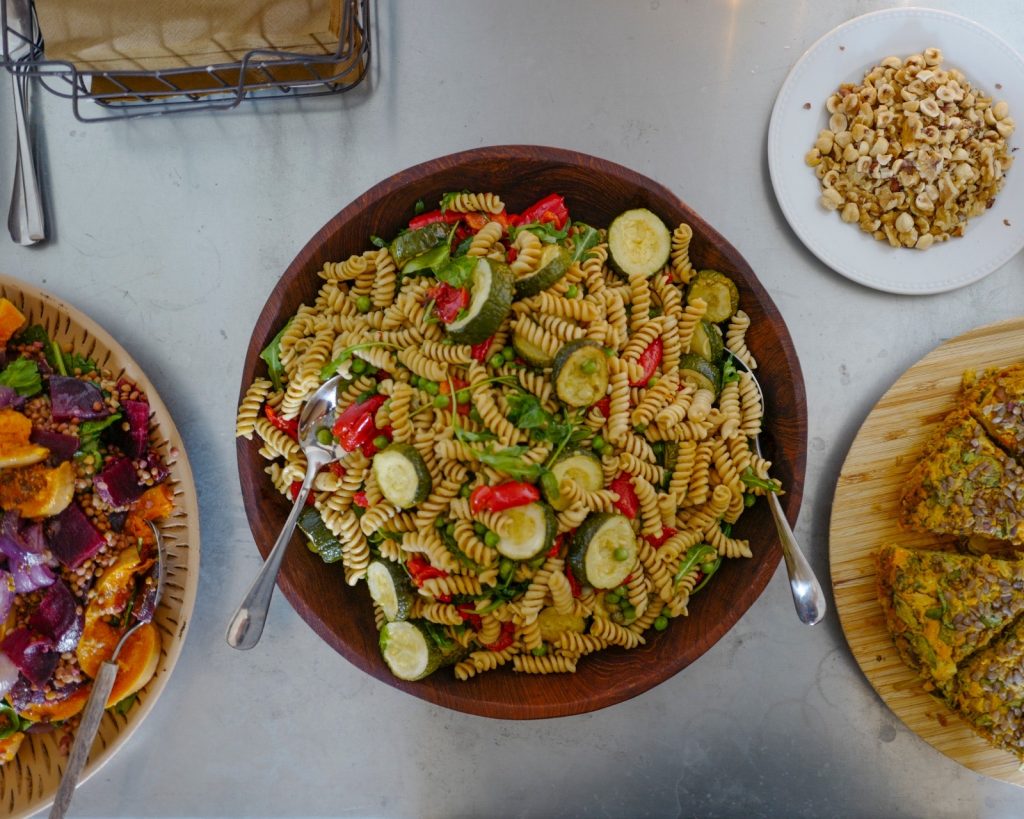 A PLACE YOU WILL NEVER FORGET
Finca Es Cabàs has been inhabited and cultivated for thousands of years, with all those before us leaving their mark on the land. This beautifully restored, ancient property of Talaiotic and Moorish origin is set at the foot ofthe Serra de Tramuntana Mountain Range in Mallorca's South West. The Finca offers complete stillness and silence as well as a magical, uplifting energy. An idyllic setting for our Calm Collective Retreat, Finca es Cabas has become a home to us where many special memories have been created. We cannot wait to share and make many more.
ONE DAY RETREAT PROGRAM
Includes:
Welcome Refreshments
Vegan Breakfast and Lunch
4 Guided Wellness Sessions
Afternoon Tea & Snack
Variety of Refreshments
Free Parking
Price pp – 150€ (group booking discount available)
All levels of experience are welcome.
For more information or to book your place call or WhatsApp at any time. Upon booking, you will receive a schedule for the day.
(+34) 663 575 992 (Lauren)
(+44) 7968 541000 (Georgi)
@calmcollectivemallorca
www.calmcollectivemallorca.com