Gifts for wellbeing can take many forms, and lucky for us here in Mallorca we have a plethora of local businesses offering fantastic gift ideas for the wellbeing obsessed people in your life. At Nourish we love to support local, especially at this time of year when it's so easy to get caught up in all of the unnecessary consumerism. Here are 15 gift ideas for the body, mind, and spirit that will have your loved ones feeling healthy and restored going into 2020.
1. Skincare and Perfumes from
Ambergris
Find only the best and cleanest beauty products from around the world at the gorgeous Ambergris Parlour in Santa Catalina. The brands stocked are hand-picked and tested by owner Augusto, and are all paraben-free, animal-testing free and mostly vegan.
Inspired by the Mediterranean culture and lifestyle, Alamar Editions soft cover notebooks are thoughtfully designed with high quality printing and rounded edges. The perfect notebook to carry with you for your daily notes and thoughts.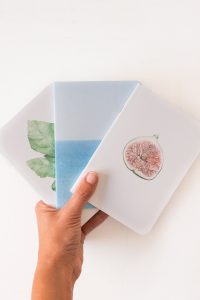 Leftover olive leaves are salvaged after harvesting at the most scenic, well kept and fertile estate of Mallorca, the Finca Son Moragues. They are then used to create the Dosalquemistas delicious olive leaf tea blends. Bonus – the bags are 100% compostable and the glass jars are reusable and recyclable.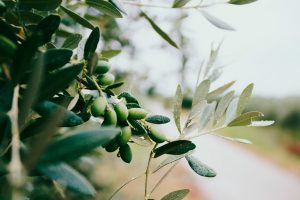 Essential oils can be used for everything from soothing a fussy baby, disinfecting a kitchen counter, and beauty applications, to supporting your body's ability to heal itself. Not to mention they smell divine! We go to Tash from E-Oil Alchemy for all things essential oil related. She stocks only DoTERRA oils because of their certified pure, therapeutic grade oils and the outstanding lengths they go to to achieve this purity.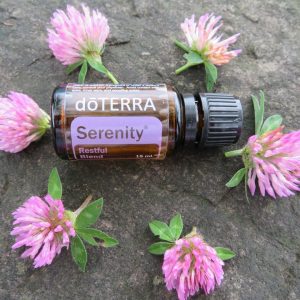 5.
Cleanwave
Engraved Double-Wall 750ml Stainless Steel Bottle
Support a single-use plastic free world with a stylish Cleanwave stainless steel water bottle. You can even personalise a bottle with a name engraved.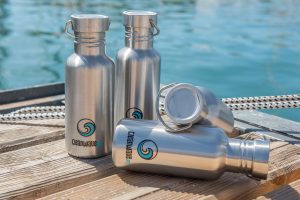 Books are a firm favourite to give and receive at this time of year. We find all of the English wellbeing and cookbook titles at Universal Bookshop in Portals Nous. If you can't find what you're looking for just let them know and they will order it in for you.

7. Activewear from
Sea Yogi
For the yogi in your life we shop at Sea Yogi – the only Earth-friendly yoga boutique in the Balearics. Here they stock exclusive, high-quality active wear brands manufactured with sustainable production practices. You will find a wide range of leggings, bras, tops and yoga mats, as well as active wear for Pilates, CrossFit and general workouts.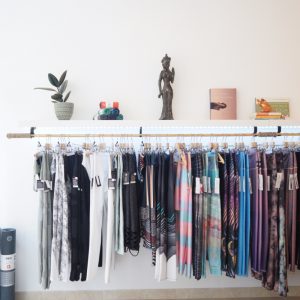 CBD oil is having a moment. Said to alleviate a host of health issues from insomnia to helping with anxiety and pain, CBD oil makes a great gift for the health obsessed in your life. Phenotype Premium is our go-to brand, unlocking the therapeutic properties of cannabinoids to heal the body and promote good health.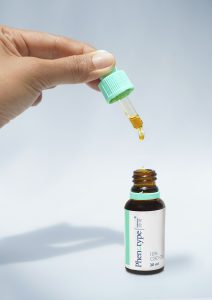 9.
Naturacavall
Horse Riding Experience
Why not gift an adventure experience? Discover Mallorca's unspoiled nature by horse with Naturacavell. From short excursions to overnight expeditions, this is a gift that will create memories for a lifetime.
With vouchers available, you can't go wrong with treating your loved one to an exquisite massage or spa therapy treatment at Bikini Beach. We can attest to their fantastic therapists magic hands!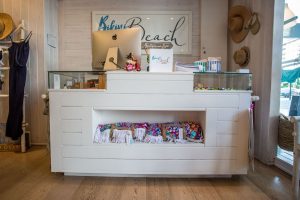 11. A Piece of Art from
A-Rikki
Artwork makes a beautiful and thoughtful gift. Local artist Rikki Tollenaere is inspired by the sea, beaches and sky, creating amazing paintings through the mediums of oil on canvas, and oil and collage on canvas.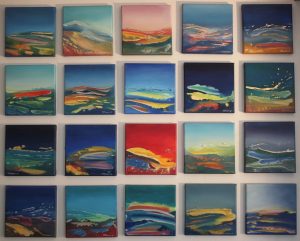 Natalia Jana Design's Wish Capsule necklace is a truly personalised gift. The blank paper roll inside each sterling silver or gold plated pendant capsule is waiting for you to inscribe a personal mantra or message. A gift within a gift for a very special friend or loved one.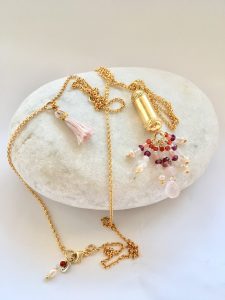 13. Sewing Classes with
SUNVIBES
For those that love their sustainable fashion give the gift of sewing classes with SUNVIBES founder and designer Elisa Bozzolini. A custom learning experience for small groups, leave as an independent sewer, with new skills and new friends.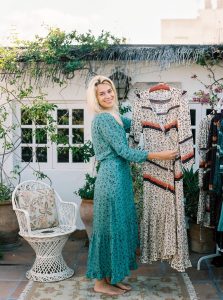 14. KeepCups from
Viveco
A stylish cup to sip your morning brew from. We love that you can replace every part very economically meaning that this is a great investment and that 90% of this cup is recyclable/made from natural material. A perfect stocking filler.

For your loved ones who are in touch with their spiritual side, gift a tarot reading session with Ana Healings. Ana utilises tarot as an effective means of projecting messages from high level spirit guides who convey messages of encouragement, awakening, and love.