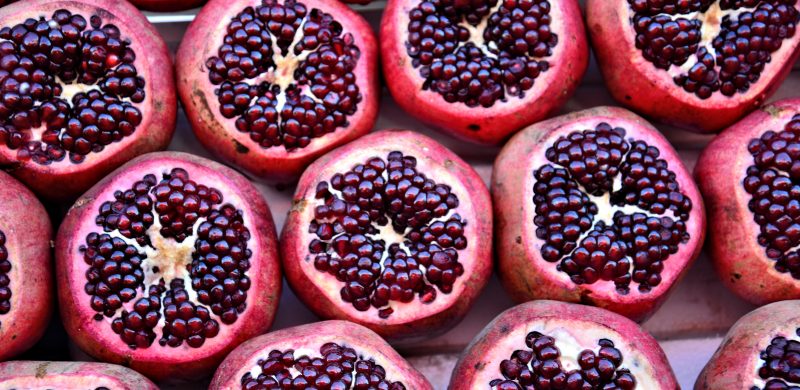 In November, here in Mallorca the markets and supermarkets are abundant with local pomegranates. Often a cream and pink colour on the outside, yet bursting inside with ruby red seeds (or arils).
They are truly a superfood, and as they are in season now, they are an excellent immune booster as we move into the winter months.  Eating foods in season is so crucial to our health, yet so often forgotten these days.
Pomegranates can simply be sprinkled over meals, juiced or eaten as a snack – beautiful and so nutritious!!