Take TIME FOR YOURSELF with this FREE 5-day online programme to spring clean your body and mind and move forward into the summer feeling refreshed and ready for anything.
Eat Clean – Feel Light – Think Clear
This will be a series of fascinating Facebook Lives in the Nourish the Community Facebook group which are not to be missed! This fuss-free, at-home programme will leave you well equipped with simple health tricks for everyday living. Whether it´s too much chocolate, alcohol, Covid residue or stress caused by work, relationships or the current political situation – you deserve to know how to feel your best.
If you´re not part of Nourish the Community Facebook group, make sure you join!
When?
The online event runs from 21st – 25th March 2022.
What's Included?
Learn how to listen to your own body
Feel light and satisfied with easy whole-food-based recipes and gentle cleansing hacks. We will detox the fridge and pantry, too!
Clear your mind with a clinical hypnotherapist and Psych-K facilitator.
Move your lymph and oxygenate through movement and breathwork with a personal trainer and yoga teachers.
Detox your wardrobe with a professional style coach.
Meet the Team
ANNEMIEK KEUR: As a PSYCH-K© facilitator, Annemiek supports people in having a conscious conversation with their subconscious mind to identify limiting misconceptions the mind holds and replace them with empowering beliefs.
As part of the programme, Annemiek will offer two sessions where you will look at and start dealing with misconceptions you may have about yourself, your body and cleansing. You will learn how to formulate new beliefs in a way your subconscious mind can understand.
For more information, visit www.annemiekkeur.com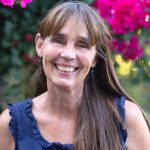 CARYS ANDERSSON: health, fitness and mindset coach, motivating women from all over the world to ditch fad diets, strengthen their bodies and mindsets. Through her range of online coaching programmes, she has helped hundreds of women achieve their goals and improve their confidence.
During the 5 days, Carys will focus on raising the heart rate, building up a sweat, stimulating lymph flow and performing 'nourishing movement' to give back to the body what the stresses of the day can take out.
For more information, visit www.carysandersson.com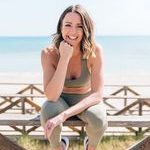 LEESA WHISKER: transformational style coach and creator of the True Style Journey. Her passion is helping women to navigate life transitions in an empowered and fun way using personal style. She's mentored clients for over 20 years and been featured in Vogue, Harper's Bazaar, the Times and BBC and consulted in all kinds of places, from the offices of Vogue to the homes of hundreds of women brave enough to let her into their wardrobes and lives.
Our wardrobes often contain clothes that go unworn, holding stagnant energy in our personal space and identity. Join Leesa for a simple but powerful Wardrobe Wisdom process.
For more information, visit www.leesawhisker.com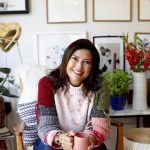 MAYA FLYNN: functional medicine practitioner, blood chemistry analyst and naturopathic nutritional therapist. Maya helps people address health issues by focusing on gut health, detoxification and adaptation to stress. She is passionate about how the body works and naturopathic diagnostics which involve face, eyes, tongue and nails analysis. She is a foodie, too, which is the driver behind inspiring her clients to eat healthy, yet tasty food.
Maya will guide you through the programme and dispel myths around detoxification so that you can understand what cleansing is really all about.
For more information, visit www.welcometoglow.com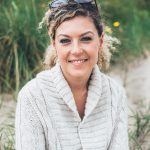 LILLA LUKACS & PETER OROSZ: Yoga teacher couple and the founders of Our Yoga Mind. Their mission is to create mindful yoga experiences and adapt yogic practices to modern living, to maximise well-being during challenging times. As Lilla is also a Certified Psychologist and Peter is a Breath Coach, their holistic approach will guide you towards a clearer mind.
In their short classes, they will provide you with a practical toolbox that will lead you to become the master of your own breath, body and mind.
For more information, visit www.ouryogamind.com
PIPPA JOLLEY: Clinical Hypnotherapy, NLP, CBT, and Mindfulness practitioner who helps people to overcome stress and overwhelm in order to feel safe, stronger and smile again. Her focus is on helping us all find relief through revealing our own hidden internal resources, so we can rejoice our way through life. Pippa will cover sleep techniques, simple ways to increase your self-esteem and help with anxiety and worry.
For more information, visit www.pippahelps.com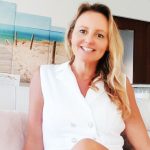 To sign up simply email your name to hello@nourishtheguide.com