MOTIVATING THE UNMOTIVATED
Whether you strive to rediscover your long-lost muscles, recover quickly and safely from illness or injury, dramatically better your sports performance or simply wish to look in the mirror and see a slimmer, stronger you, then you cannot choose better than to train with ME365.
YOUR HEALTH IN GOOD HANDS
Through their expert guidance, personalised training sessions, lifestyle and dietary advice they will help you get results much quicker and safer than you would training by yourself. Their trainers will work side by side with you every step of the way, keeping you motivated and making sure exercises are executed correctly to avoid injuries and, of course, maximise results.
CUSTOMISED TRAINING
With effective one-on-one personal training programmes tailored to fit your needs and schedule, theirhighly qualified personal trainers will help you achieve your health and fitness goals through totally individual and bespoke programmes, solid guidance and nutritional information.
TRAINING FOR GROUPS OF UP TO 3 PEOPLE
If you want to benefit from personal training yet prefer to train with like-minded people in a community environment then shared training is for you. You can train as part of a couple or with a maximum of two friends and enjoy that extra dose of motivation that group training offers.
NUTRITIONAL COACHING
Following a nutritional plan which matches your work-out sessions is not only the ultimate way to supersize your training progress, it also strengthens your immune system, improves digestion and cardiovascular health. The ME365 functional nutritionist specialists can help you maximise result through evidence-based and realistic nutritional advice.
PHYSIO, MASSAGE & NATURAL THERAPIES
At ME365 they harness the powers of physio, massage and natural therapies to alleviate pain and stiffness whilst increasing mobility. With some of the best therapists and musculoskeletal experts who specialise in everything from sports injuries to knee and shoulder pains they will help you get stronger, safely and quickly. They also utilize holistic methods such as the ancestral technique of Kobido, kinesiology, acupuncture and polarity therapy.
HIGH SPEC GYM EQUIPMENT
From benches to back machines and from squat racks to suspension trainers, all training equipment is up-to-date, user-friendly, not to mention of the highest possible quality. This means that their machines are a dream to use and ensure that you get the most out of every piece of equipment whilst minimising any chance of injury.
Ready to talk to an expert? Why not pop into ME365 and meet with one of their personal trainers to explore the possibilities and talk about your goals? Inspect the studio and gym-equipment and experience ME365's relaxed and friendly atmosphere.
SIMILAR PLACES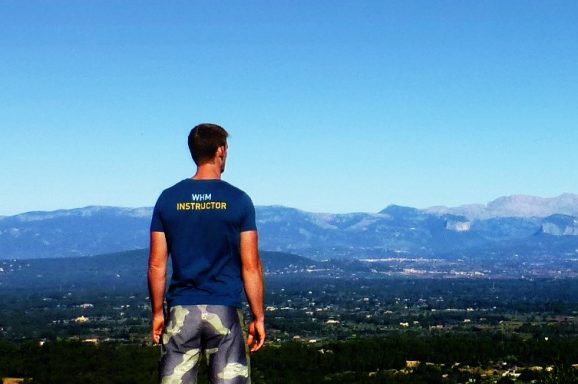 The Optimal Health Method
A unique training method that combines breathing exercises, mind set and focus training, nutrition coaching and personalised exercise programs to get real results that last.