Ali von Moltke has been bringing her tailored approach to functional fitness training to clients all over the island for years, utilising the fantastic Mallorcan terrain as her training playground. When the pandemic hit, personal trainers had to adapt to the new constraints. The need for social distancing, the reduced ability to travel even short distances, and the surge in demand for effective at-home workouts were all new and unique developments to be carefully considered.
Ali adjusted smoothly in the turbulent times, making the bold move from Palma city to a rural finca in Inca. Surrounded by land and the backdrop of the Tramuntana mountains, her new location presented endless opportunities for sport and fitness pursuits, alongside the chance to immerse herself in organic permaculture – something she is extremely passionate about and complements her overall health and wellbeing ethos.
REMODELLING HER APPROACH TO PERSONAL TRAINING
Off the back of her big move to the countryside, Ali has remodelled her training offering to her clients. Still meeting one-on-one, her finca serves as the perfect gym for those able to travel to Inca. Her large, covered terrace overlooking the expansive countryside is perfect for any activity requiring space, and inside, her studio has everything from free weights to TRX and resistance bands – all the equipment you could need for a strength and conditioning workout. Additionally, with the majestic Tramuntana mountains on her doorstep, Ali can add some adrenalin to your workouts by taking you on mountain runs, and fantastic biking trails.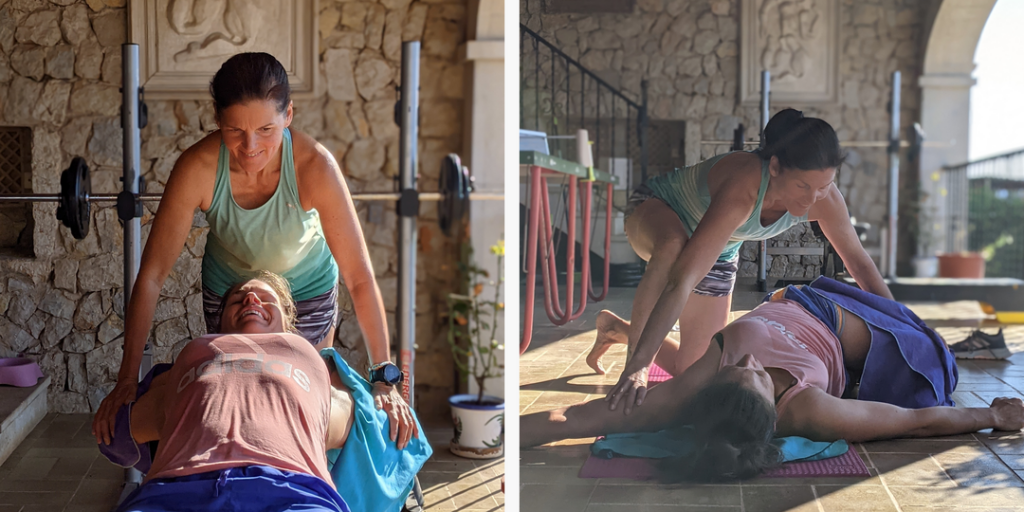 ZOOM WORKOUTS
For those who have embraced working out at home, Ali's training programs are now available with live daily Zoom classes. Adapted to the home environment, the workouts require minimal space and equipment, and are either guided one-on-one, with a partner, or in small groups of friends of a similar fitness level. Clients can exclusively train online on Zoom or mix it up with a combo of online workouts and in-person workouts at the finca.
HOLISTIC & INDIVIDUAL
Ali's style of training is goal oriented. She will take the time to find out what your motivation is and support you completely, helping you reach significant milestones along the way. Her clients come in all shapes and sizes, ages, with totally different levels of fitness, and different health histories and backgrounds. At 53 years young herself, she's a testament to her methods and the health and vitality that can be achieved even as you get older. In fact, Ali's oldest client is a 76-year-old woman in Germany who trains online 2-3 times per week. She started a training program at age 74 due to back problems, which with regular training are now almost non-existent.
Ali can work with most injuries or health limitations allowing you to train injury-free and improve your condition through exercise. She often works with a client's physiotherapist or health professional to produce optimal results as safely as possible.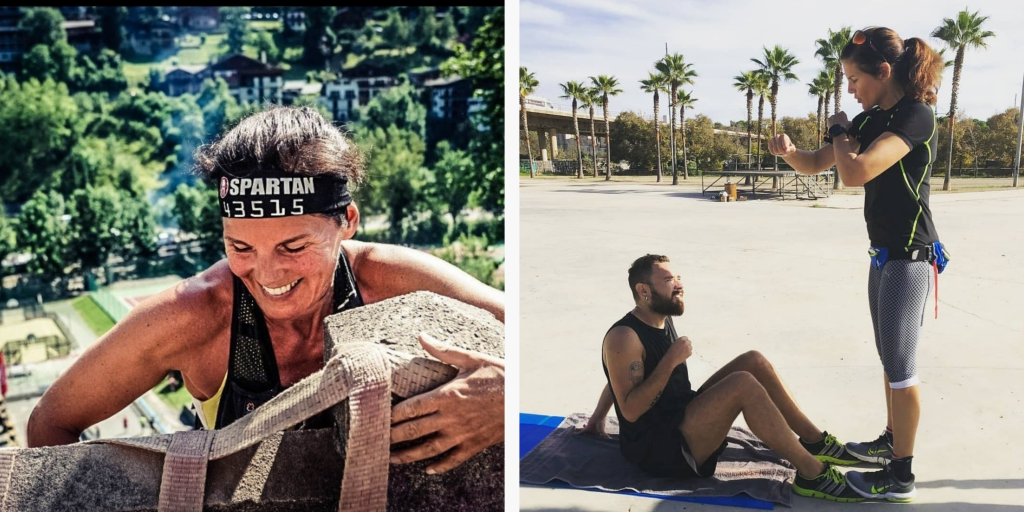 COMPLIMENTING EXERCISE WITH DIET
Nutrition is paramount to Ali, and she understands there is a lot of confusion surrounding what we should be eating for optimum health. If you need any guidance around diet, she is happy to share her extensive knowledge. Ali doesn't believe in completely overhauling your diet so that it is unrecognisable, but in making small incremental changes and tweaks that are sustainable. As with fitness, she doesn't subscribe to a 'one size fits all' approach, and will tailor a plan suitable for you, your goals, and your training program.
ALI'S QUALIFICATIONS
Ali is a fully qualified personal trainer with qualifications from the American Council of Exercise (ACE), the National Federation of Personal Trainers (NFPT), and the International Fitness and Aerobics Academy (IFAA). She loves to embrace many sports and movement patterns, and is experienced in various martial arts, Pilates, and regularly competes in running races, triathlons, and obstacle races.
If you would like to train with Ali, she is open to new clients locally in Mallorca, as well as overseas via Zoom. For Ali it has been important to keep her rates as low as possible during these trying times, making personal training accessible to all. To enquire about training with Ali reach out via message on one of the following platforms: WhatsApp +34 695 042875 / Instagram @ali.von.moltke (Fit & Fast) / Email ali@fitnfast.in.
TO READ MORE ABOUT ALI, CHECK OUT OUR NOURISH FEATURE ON HER DAILY HEALTH & HAPPINESS RITUALS AND HABITS HERE!