Chances are you haven't heard of Brainspotting. A relatively new type of therapy discovered in 2003 by David Grand Ph.D., Brainspotting locates points in a person's visual field that help to access unprocessed trauma in the brain. Dr. Grand discovered that "Where you look affects how you feel" and as such the therapy is designed to help one access, process, and overcome trauma, negative emotions, and pain, including psychologically induced physical pain. It has also been found to be an effective form of treatment for many mental health concerns.
Brainspotting in Mallorca
Here in Mallorca we have our own Brainspotting therapist, Federico Rodriguez. Originally from Argentina, Federico holds a Bachelors in HR from the University of Buenos Aires – the field he worked in for many years while also traveling extensively to play professional rugby. He has always had a keen interest in sports performance and understanding the inner workings of the mind – especially in elite athletes. For this reason, he started to study psychology, believing improving sports performance began in the mind, and that if you could control the mind extraordinary things could be achieved on the field. After a few years of study however, Federico decided psychology was not for him. He didn't see the efficacy of a patient spending years on end in psychoanalysis, lying on a couch answering questions while staring at the ceiling. He began reading books and studying alternative techniques, but they all seemed to predominantly use verbal language in their methodology, and he felt something deeper was needed to effect change.
It wasn't until stumbling upon a book on Brainspotting that he was instantly excited and intrigued, and subsequently committed to travel to Milan to study Phase 1 of this therapy. He was so fascinated by it that he quickly progressed up to Phase 5, and ultimately the masterclasses in Brainspotting with the Aleces Emotional Trauma Institute. Federico's continued involvement with rugby as a player and coach brought him to Mallorca, where he now also works as a Brainspotting therapist, not only for athlete's, but for anyone who has experienced trauma, mental blocks, or wants to generally improve performance or motivation.

Brainspotting Success Story 
Karen Darke is a is a British paralympic cyclist, paratriathlete, adventurer and author, who won gold at Rio 2016. She is paralysed from the chest down following an accident, aged 21, whilst sea cliff climbing, and having tried many performance focused therapies over the years she began working with Federico 2-months ago in preparation for the Tokyo 2021 Olympics.
A few years ago, Karen noticed she was closing her right eye during racing and training. She didn't have this behavior when she won in Rio and felt that it might be impeding her performance. During Brainspotting Federico instructed her to work with the left eye closed and the right eye open, finding eye positions from this viewpoint and beginning the process there. Many images, experiences and emotions came up for Karen. Together they completed the Brainspotting cycle until her body and brain was fully relaxed, and performance expansion eye positions could be determined. Karen focused on visualizing the Tokyo race, imagining being there in her mind. In subsequent training sessions Karen has found herself naturally keeping both eyes open where previously her right eye would close. Federico's sessions with Karen have involved visualization, eye position and brainspots associated with future performance, and clearing all interferences such as blocks, fears, flashbacks and reflexes that aren't conducive to performance.
After her first 2 sessions of brainspotting Karen described how she felt she could now integrate all her life experiences and emotions together, and how her body and brain could understand what had happened to her from another perspective.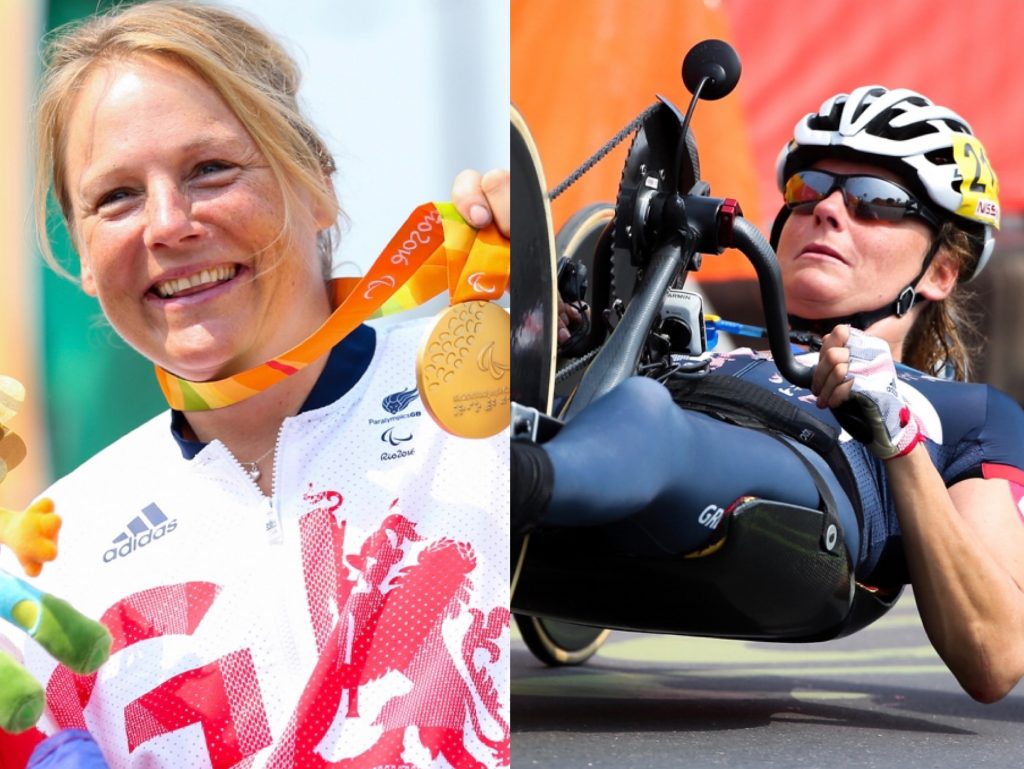 My Brainspotting Session
Keen to learn more after hearing of Karen's Brainspotting success, I turned up to see Federico for a session. With no specific traumas in mind I figured there would be no harm in zeroing in on some lingering feelings about the break-up of a long-term relationship, and as an extra, focus on motivation and performance in my career. Federico was more than happy to assist.
With the aid of a pointer, Federico slowly guided my eyes across my field of vision, asking me to focus my mind on my break-up. He asked me to rate the discomfort I was feeling on a scale at various points to find the appropriate 'brainspot' (the eye position that activates the traumatic memory or painful emotion). The location that garners the strongest response in terms of sensations, memories and images that come up is the brainspot, and the pointer is fixed there as I concentrate on it. The spot in the field of vision is linked to the brain and is thus the source of the negative emotion or blockage. Federico asks me a series of specific questions before leaving me to focus. Time at this point is a complete blur, but when the number on my emotional scale dissipates to nearly a zero and the cycle is therefore complete, Federico tells me a full 10 minutes has passed! We repeated the process but with a slightly different tack targeting my work performance, and then discussed what came up mentally and visually during the process. During the session and up to a week following, my brain will apparently reprocess negative events and blocks and retrain emotional reactions. This is why Brainspotting is considered to be a 'self-healing' therapy.
Who can Benefit from Brainspotting?
Brainspotting works primarily on the limbic system, a collection of brain structures that play a role in emotion, long-term memory, cognition, motivation, impulse control, and several other psychological factors that can affect well-being. This form of therapy has been shown to be an effective treatment option for those experiencing:
All forms of trauma
Anxiety
Attention issues (ADHD)
Anger issues
Phobias
Substance abuse
Chronic fatigue and chronic pain
Impulse control issues
Sports performance issues
If you would like to find out more about Brainspotting, or book a session, contact Federico by email at federico.c.rodriguez@gmail.com, or on WhatsApp at +34 634 679 337.
Written by Ché Miller
 

About the author

Ché has always had a passion for hospitality having completed a conjoint Bachelors Degree in International Business and Hospitality Management. She has spent the last 15 years working in the hospitality industry. This passion led her to working in a premier health retreat in Australia in her twenties where she found the knowledge she gained inspired her to start living a healthier life.

Now Ché loves to combine her two favourite things, hospitality and wellbeing. She scours the island for the best nourishing restaurants, products and services. Ché has been living in Mallorca for 3 years, having moved from her home in New Zealand. She absolutely loves the energy of the island and everything it has to offer.