A Conscious Shopping Experience!
Eli Bozzolini, founder of the slow fashion label based in Palma discovered her dream job from a very young age. As a little girl she would draw all of the time. Her great grandmother then taught her to sew and from then on she was hooked. She went on to study fashion design in London and Barcelona and later turned her passion into her dream job, SUNVIBES.
We met up with Eli, the beautiful Italian born designer to find out more about her brand and what makes it unique and like no other in Mallorca.
What makes SUNVIBES different to other clothing labels?
SUNVIBES clothes and accessories are entirely designed and manufactured at the studio in Santa Catalina, in the heart of Palma.
Our designs are all handmade which are printed onto fabric in Italy. The whole process, from designing to pattern making, sampling and production, is local, sustainable and ethical.
Who or what inspired you to do what you?
My Great Grandmother! She was the one that taught me to sew when I was very young. From then on I always new I wanted to design and create beautiful clothing that make women feel amazing.
I am also very inspired when I travel. I treasure the places I see and the people I meet and I translate them into prints, colours and shapes. These journeys then become clothes that tell unique, wearable stories.
Who wears SUNVIBES?
SUNVIBES is a bohemian and vintage inspired brand for free spirits. Our designs are feminine, flattering, body loving and adjustable to fit many body shapes and sizes. When you wear SUNVIBES you feel free, beautiful, comfortable and you glow!
Where can we find your clothes?
We design, make and and sell our limited edition collections directly to our customers through our online boutique and at our shop, located in Santa Catalina. We recently started working with beautiful boutiques in Mallorca and Ibiza, and we are planning to expand our stockist in 2018.
We have also recently launched the slow fashion workshops. Customers who love fashion can learn how to sew and make unique clothes with their own hands.
My vision for the future of fashion is having clothes that remind you of good times, that make you feel the best version of you when you wear them and that tell your own beautiful story.
Photographs captured by Katta Tubio
SIMILAR PLACES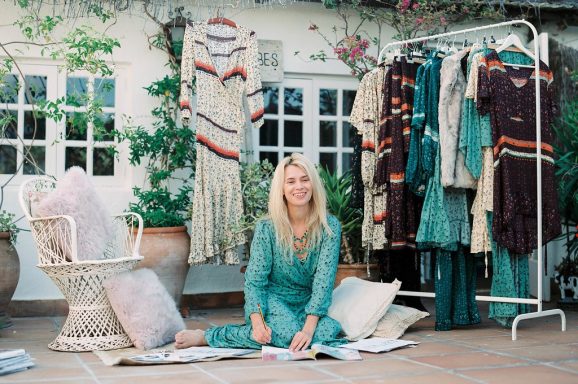 Sunvibes
SUNVIBES clothes and accessories are entirely designed and manufactured at the studio in Santa Catalina, in the heart of Palma.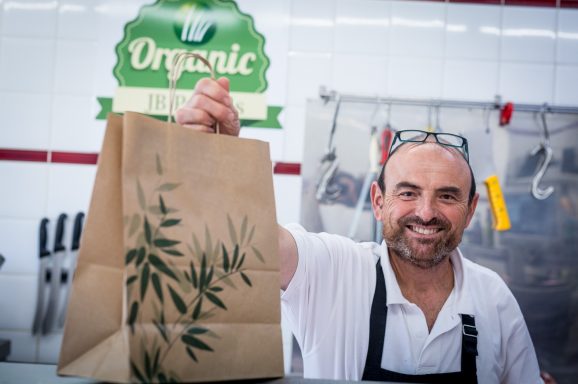 Organic JB Portals
With 11 years of trading at their Puerto Portals site, Organic JB Portals Boutique Butcher is definitely part of the community here on the island, and has amassed a loyal clientele. But what makes Organic JB Portals different to any other old butcher I hear you ask? Owner Jaime's story is unique, and has driven him to deliver exceptional quality products that you, as the consumer can trust 100%.