There are times in life when I feel a gentle shift is needed. A conscious effort to get back on track and realign so that I feel like I am putting my best self forward each day. I was recently experiencing the usual symptoms of a lack of self-care – I was feeling sluggish, heavy and everything in the world seemed a little lacklustre. It's funny how when you decide to take action the universe steps up to the plate. I had resolved to give myself a reset, and this was precisely when I came across Mirjam Wagner's book, Yin for Life – Nourishing Guidance for Women in All Stages, fresh off the press.
Mirjam Wagner
Mirjam Wagner is an Osteopath, Yoga Teacher and founder of the Mirjam Wagner Academy – Healing from Within. She has extensive knowledge on Chinese and Western medicine and a passion for the scientific background of the human body, as well as the psychological background of human behaviour. Yin for Life was born out of Mirjam's desire to connect us to our innate wisdom as women, so that we may uncover conscious and unconscious limitations of our full potential.
The Divine Synchronicity of Yin & Yang
Yin for Life centres around the theme of duality. In Eastern medicine this is described as two energies, yin and yang. These two opposing forces are either stimulating and energising (yang) or nourishing and calming (yin). Everything in life consists of both, however as women we can lose touch with our feminine yin energy in an often yang dominated world. Yin for Life explores the potential causes and effects of this imbalance, and Mirjam shares her personal insights and practices with the aim of helping us restore our beautiful yin aspects, embracing our sensuality, vulnerability, courage and intuition. Yin for Life invites us to explore our talents and skills, listen to our inner voice, and practice self-care.
"As women we need skills and practices to finally stop running, performing and bring our attention towards our inner essence where the answers to so many questions are waiting for us to be discovered." – Mirjam
East Meets West
Yin for Life delves into the way in which Western medicine looks at the anatomy through the scientific lens of physiology, and merges this with Eastern views, such as how each organ has a direct connection to specific emotions and thoughts, and a responsibility towards Qi (life force). Mirjam also discusses the function of our hormones, and how they react to lifestyle factors such as exercise, our relationships, and how much stress we allow into our lives. Everything is related back to its yin and yang aspects, with an emphasis on balance always being the overarching constant.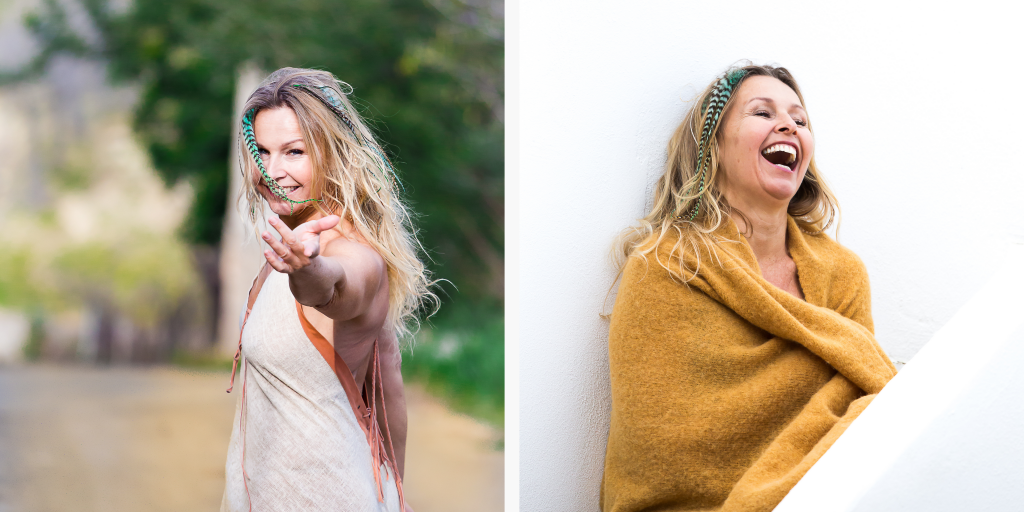 Yin Yoga
Crucial to Mirjam's own healing process was Yin Yoga. Her surrender into this restorative practice supported her journey back to health after burnout, helped her regain her strength, and connected her back to her inner wisdom. In Yin for Life Mirjam presents a range of Yin Yoga poses to incorporate into our practice, organised by the body parts through which fasciae (connective tissue) and meridians flow, to stimulate them and nourish their respective organs. This form of Yoga is a gentle invitation to pause, soften and connect, so that we can finally participate in our own healing process.
Feminine Archetypes
With beautiful illustrations by Marijke van der Graaf, Mirjam touches on the various feminine archetypes that represent all sides of womanhood, focusing specifically on 7 Greek goddesses that are within us waiting to be awakened. We often identify strongly with one or two of the goddesses but draw on different archetypes as we navigate different stages of life. Mirjam describes each goddess, her positive aspects, her shadow aspects, how to balance an overly controlling presence or activate her potential, along with a fitting mantra to incorporate her into your daily life.
I personally felt a strong affinity to Athena – Father's daughter, Goddess of War & Craft, and her rational thinking, practicality, and methodical planning, and it was fascinating to see how she helps me, as well as hinders me when she becomes too dominant. Mirjam also explains how we may have an instinctive aversion to one or more of these goddesses, but when we learn to call upon them all and cultivate their talents and qualities, we can manage life's diverse tasks with more skill and joy and experiment with the dormant potential within us.
Aligned with Purpose
Reading Yin for Life is like a big hug for the soul. I devoured this luscious book in two sittings alongside countless mugs of herbal tea and have since referred back to it for inspiration many times. Mirjam's words and insights serve as a reminder to listen to our body's messages whilst gently nudging us to cultivate healthy habits which support our longevity and healing from within. She encourages us to break free from the shackles of safety, familiarity, and conformity and step into our ancient inherent power. Beautiful thought-provoking poems from various local contributors are weaved throughout the book, complementing each chapter's message and wisdom. Yin for Life ushers us to move towards our purpose with radical self-love and daily appreciation, because when we do, our whole system, body, mind and soul, works to its highest potential to support us on our path.
Purchase your very own copy of Yin for Life at Mama Carmen's Café, Carrer de Rossiñol, 3A, 07013 Palma or on Amazon HERE.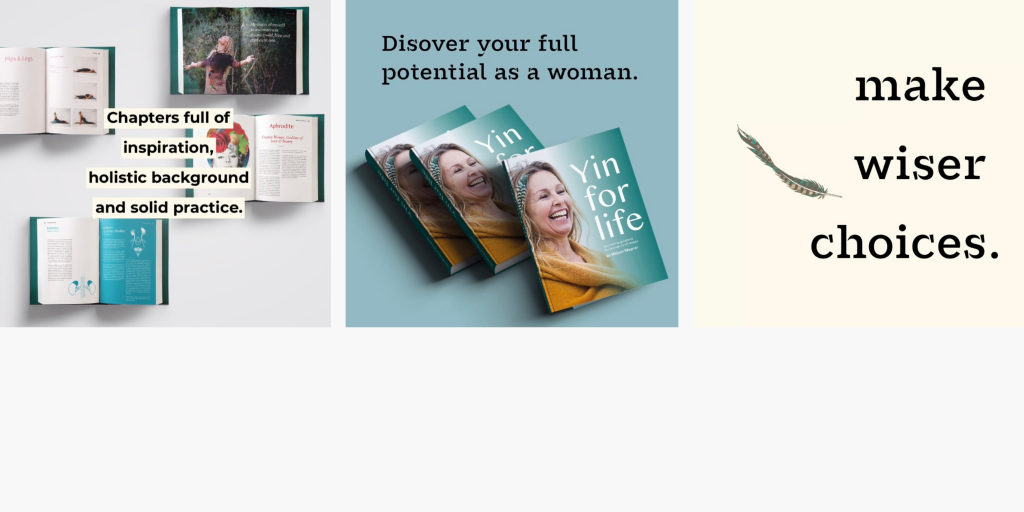 Written by Ché Miller
 

About the author

Ché has always had a passion for hospitality having completed a conjoint Bachelors Degree in International Business and Hospitality Management. She has spent the last 15 years working in the hospitality industry, and this passion led her to working in a premier health retreat in Australia in her twenties. There she found the knowledge she gained inspired her to start living a healthier life.

Now Ché loves to combine her two favourite things, hospitality and wellbeing. She scours the island for the best nourishing restaurants, products and services. Ché has been living in Mallorca for 4 years, having moved from her home in New Zealand. She absolutely loves the energy of the island and everything it has to offer.