Deya Gavrailova is a certified Pilates instructor from Bulgaria and has been living in Mallorca for the past 6 years. Deya loves the classical Pilates repertoire, but her passion is Pilates flow, slow movement, and the incorporation of different props into her workouts. She teaches group classes, as well as privately for those with very specific needs or those who want to deepen their practice.
CLASSES
Pilates Level 1 / Pilates Basics – Introduction to the Pilates method, build core strength, improve spine mobility, and correct posture
Pilates for Strong Pelvic Floor
Pilates with Small Ball & Stretch
Pre & Post Natal Pilates
Pilates Flow & Wine (enjoy a glass of wine with your classmates after practice!)
Killer Pilates (Intermediate & Advanced Movers) – challenge your flexibility strength and endurance (don't be afraid – you'll love it!)
Online Pilates via Zoom – Adapted to all levels. Focus on HIIT Pilates, followed by mat exercises to correct posture, build core strength and build lean muscles. Receive a recording of the class after
All classes are fun but challenging and adapted to what you need/want! 
THE DETAILS
What: Mat Pilates Classes (Group / Private / Online – Zoom)
Where: Origin Palmanova / Son Caliu Beach / Online
When: Weekly schedule (check online)
ABOUT DEYA GAVRAILOVA
Deya became a certified Pilates instructor 4 years ago but has always been very committed to a healthy and balanced lifestyle. Pilates changed her own body and life and this inspired her to share the practice with others so that they may experience the benefits too. Deya wants you to see that loving your body should not only be because of the way it looks, but about what your body can do for you, and how you can nurture and give back to it.
To Deya Pilates is not just one hour of working out. She says "Pilates is a way of moving and connecting with your body, it's knowing your own body and what is best for it. Pilates for me is freedom." As an instructor she has her own signature method and way of teaching (which involves a lot of jokes and fun!) Additionally, as a mum, she believes Pilates is a great way to stay active throughout pregnancy and recover after, which is why she offers pre- and post-natal Pilates too.
"Teaching Pilates is something that allows me to learn constantly. The more I teach the more I learn. I love exploring new methods and challenging the body in various ways. There is always an 'Aha!' moment when I am on the mat." – Deya 
SIMILAR PLACES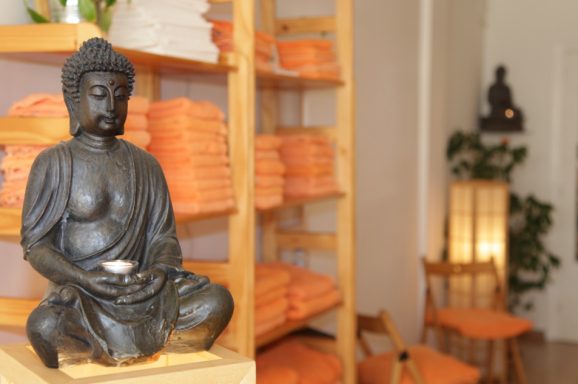 Bodhana Wellness Centre
Bodhana Wellness Centre have a highly trained and experienced team of therapists that offer a variety of methods to restore and maintain health and wellbeing.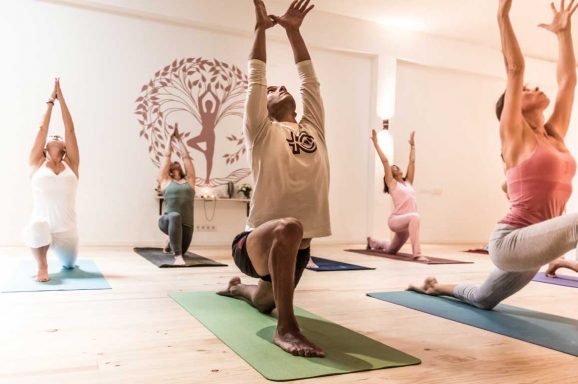 Earth Yoga
Since opening in 2009, Earth Yoga has continued to grow and expand into a vibrant community of people from all walks of life from around the globe. Not only do people love to visit their studios to practice yoga but also to connect with like-minded souls who inspire and share their knowledge and experience.