With intentions for the new year set, and chilly winter weather outside, this is the perfect time of year for cosying up with an inspirational read and a hot drink. Here are the wellbeing books at the top of the Nourish reading list for 2019.
The Clean Plate
Gwyneth Paltrow
Once again Gwyn sets out to dispel the idea that healthy food and delicious food are mutually exclusive. In her latest there are one-hundred-plus recipes and six weeklong eating plans mapped out with functional doctors and nutrition experts who cover topics like metabolism, heavy metals, adrenals, candida, heart health, and Ayurveda.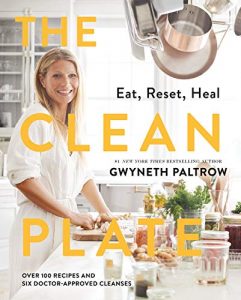 The Clarity Cleanse
Habib Sadeghi, DO
Habib Sadeghi, DO, a cofounder of the integrative health centre Be Hive of Healing, believes that our physical problems (such as recurring headaches, chronic digestive issues, or extra weight) are often a manifestation of painful emotions that we have not faced and are storing like waste, in our psyches. This is his twelve-step guide to pushing baggage off a ledge and setting your body up to heal itself.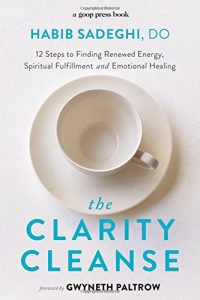 The Miracle Morning
Hal Elrod
Based on the premise that how you start your day largely determines the quality of your day, your work, and your life, The Miracle Morning gives you the ultimate morning ritual and teaches night owls how to beat the snooze button, even if you've never been a morning person.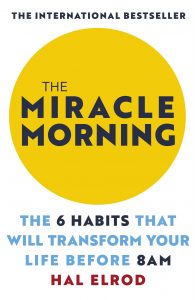 The Happiness Passport
Meghan Hayes
This beautiful guide takes the reader on a journey around the world seeking out the secrets of wellbeing by exploring the origins of deeply ingrained wellness words and concepts. From the Spanish word sombremesa describing the satisfied chatter after a sun-soaked meal, to the cosiness and comfortable conviviality acknowledged by the Danish word hygge – Meghan Hayes shows us how we can adopt these concepts to achieve greater contentment in our own lives. Gorgeous illustrations accompany each expression.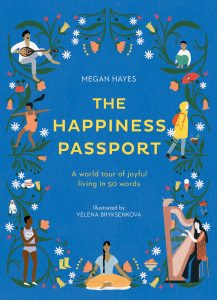 Recipes for Your Perfectly Imperfect Life
Kimberly Snyder
Coming Out 19 February 2019
In this beautiful, inspirational, and highly anticipated new book, Kimberly Snyder shares not only her amazing new food recipes but also practical tips for living a happy and fulfilling life. As Snyder teaches, the key is to live beyond labels, heal body shame, and move past self-judgment.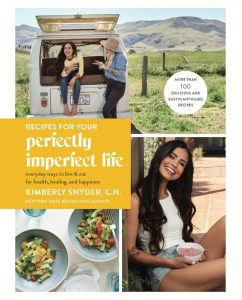 31-Day Food Revolution
Ocean Robbins
Coming Out 5 February 2019
Ocean Robbins shows us how we can use the amazing power of healthy food to heal our gut, release excess weight, and lower our risk for disease – all while contributing to a better planet. Endorsed by a host of the top names in wellness today, this book is sure to be a winner. Even Paul McCartney himself is an advocate of Ocean's saying, "I've been watching the work that Ocean Robbins and his father, John, have been doing with Food Revolution Network for many years now, and I'm proud of what they've accomplished. The more people who hear this message and move toward diets marked by compassion and respect for life and the earth, the better off our world will be. The book that you hold in your hands is lighting the way for the future of your health and that of the planet."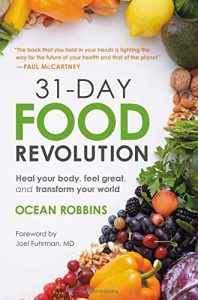 Get your hands on a copy…
Nourish loves the Universal Bookshop in Portals, where you can order and purchase these titles and many more great wellness reads.
Written by Ché Miller
 

About the author

Ché has always had a passion for hospitality having completed a conjoint Bachelors Degree in International Business and Hospitality Management. She has spent the last 15 years working in the hospitality industry. This passion led her to working in a premier health retreat in Australia in her twenties. There she found the knowledge she gained there inspired her to start living a healthier life.

Now Ché loves to combine her two favourite things, hospitality and wellbeing. She scours the island for the best nourishing restaurants, products and services. Ché has been living in Mallorca since early 2017, having moved from her home in New Zealand. She absolutely loves the energy of the island and everything it has to offer.

Ché's other interests include ashtanga yoga, boxing, reading, writing, and really good coffee.