Cal Reiet Holistic Retreat and Boutique Hotel
Tucked away in Mallorca's beautiful countryside, the Cal Reiet Holistic Retreat in Santanyi is a magical place, where you can find inspiration, joy and harmony within.
An oasis far away from your busy life, Cal Reiet is the ideal place to rejuvenate, grow and reconnect with your true self.  Through different retreats, incorporating yoga, meditation and mindfulness.
Cal Reiet offers tools to explore the connection of body, mind and spirit. Join a group retreat or request a personalised, holistic retreat tailored to your individual needs.
Heighten your feelings of relaxation and well-being with a spa treatment or massage. Choose from a variety of massages, from a relaxing aromatherapy massage to an energizing and spiritual energy flow massage.
Relax in the peaceful Mediterranean gardens or cool down with a revitalizing swim in the 20-metre pool.
Organic dining at a boutique hotel
Enjoy a relaxing break in the restorative environment of the Cal Reiet Boutique Hotel. Stay in an exquisitely decorated room or an elegant suite with a private kitchen and terrace.
Al fresco dining here is a sheer delight. Bursting with natural Mediterranean flavours, the food served is made with fresh, locally-sourced, organic ingredients, some of which are grown in their own kitchen garden.
Holistic wellness and friendship
At Cal Reiet, people are at the heart of everything they do. Holistic living is a way of life.
Lifelong learning is embraced, and their intention is not to be everything to everyone, but rather to offer each individual their own space in which to grow.
Cal Reiet is a house of friendship – a place for like-minded travellers and locals alike to meet, connect and share experiences.
SIMILAR PLACES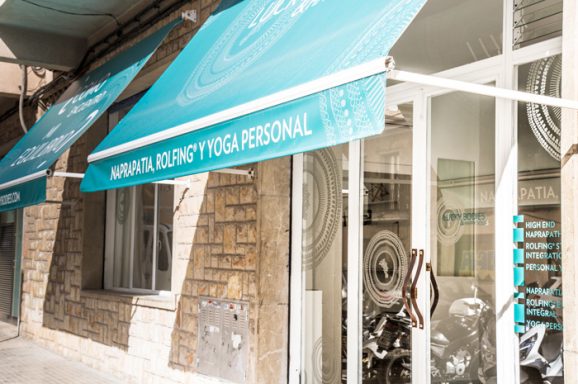 Lucky Bodies and Happy Souls
Three experienced and talented therapists within different professions have joined together, all with one goal. Combined, Patric, Petro and Sarah have a wealth of experience in yoga, naprapathy, chiropractics and rolfing.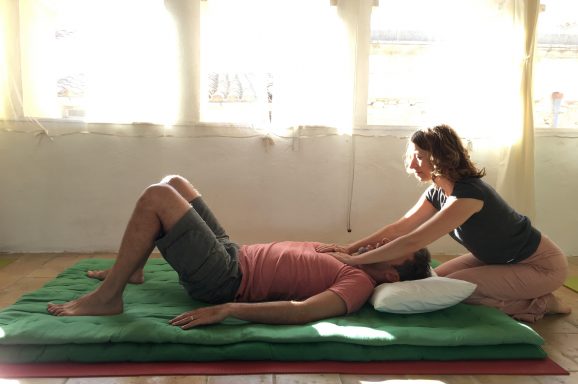 Space to Breathe
Space To Breathe ˚Mallorca has been consciously created as an intimate space where you step away from your devices and focus on your well-being. Be deeply nurtured by the time-tested and transformational practices of breathwork, yoga, reiki, and ayurveda & reawaken to your most vital, peaceful and joyous self.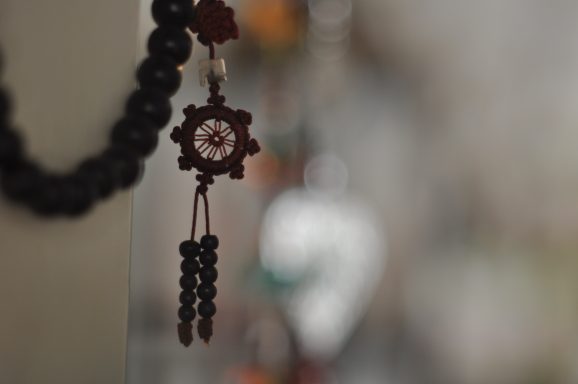 Centro de Ayurveda
At Centro de Ayurveda you will learn from an individual consultation what you can do to change your life positively to live and maintain a healthier lifestyle.